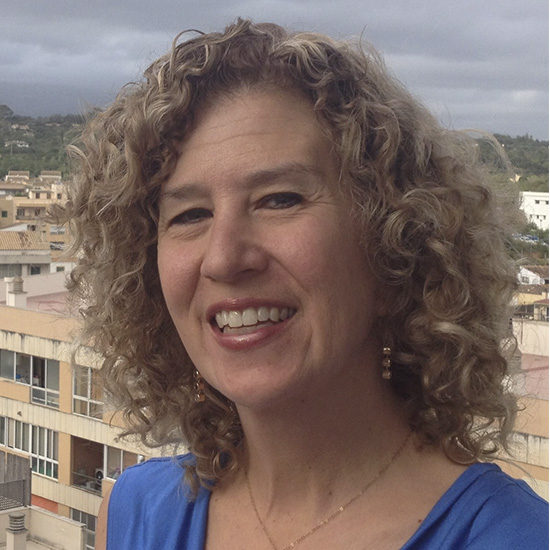 Kathryn Hayward, MD co-founded and developed International Integrators because she loves to collaborate with others who share her vision for global integrative health. She brings to International Integrators her experience in the practice of conventional medicine as a primary care internist, and in integrative health, as well as her connection to the natural world. Kathryn marvels at the power of collective, conscious action on the part of like-minded individuals to manifest change, and loves contributing to that action.
In 2004, Kathryn created a private integrative health practice, Odyssey Journey: A Collaborative Approach to Wellness (www.odysseyjourney.com), which brings together what she regards as the four disciplines that comprise integrative health (conventional medicine, movement, food and mind/body/spirit disciplines). In 2013, she published her first book, "Odyssey Family Systems Companion Guide," which is available on Amazon Kindle.
Kathryn has served as one of the Harvard representatives to the Consortium of Academic Health Centers for Integrative Medicine (CAHCIM). From 2011-2013, she served that group as core faculty, and for the final year, as Program Director, of the Leadership and Education Program for Students in Integrative Medicine (LEAPS into IM). More recently, she joined the core faculty of the Humanistic Elective in Activism and Reflective Transformation and Integrative Medicine (HEART-IM) for the 2014 and 2015 programs. Both LEAPS and HEART are supported by the American Medical Student Association (AMSA).
As a result of her experiences teaching integrative health to medical students and practitioners, she now devotes herself to expanding this educational approach by offering it to groups beyond those in the medical field in North America, thus inspiring her to co-found International Integrators.
"Kathryn changed my life. She taught me a new way to see the world and a new way to see myself. Kathryn empowers you to take control of your own fate, and to create the life you want."

"Kathryn is a true life changer! She completely rocked my world during our retreat. She challenged me to look deep within myself, be vulnerable and allow my own heart and spirit to experience true healing."