By: Zoë Hack Keller
I am passionate about the connection between food and health.  I can't say I've always been a foodie, or paid attention to its connection to the body, but as I have opened my eyes to the healing potential of food, my world has shifted. 
This shift started in my childhood where I was raised on a small farm in Vermont.  I understood the connection between the food we grew and what we ate, and was fortunate to be brought up on a real food diet.  But it wasn't until I graduated from college and began living on my own that I really took ownership of my relationship with food.
It started with some cooking magazines, a funky kitchen, and a wonderful ethnic grocery store down the street.  I joined a CSA (community supported agriculture, or farm share) so I could get the freshest organic vegetables, became a regular at my local farmers market, and began reading more about the connection between food and health.
When I look back on that chapter in my food evolution I am struck by how much I learned through experimentation.  I didn't really know how to cook, but decided I was going to teach myself and dove right in.  In my current work with clients, I see many people who are paralyzed by fear about cooking.  They have an image of perfection in their mind and the fear of failure keeps them from trying.
I find that food is a great place to practice letting go of perfection.   No lives are at stake in the kitchen, no matter how terribly a dish is burned!  Of course some meals turn out terribly from time to time, but it's a wonderful opportunity to practice letting go and moving on.  Once I started releasing perfection, cooking became much more fun.  I felt free to experiment and get a little crazy in the kitchen.
In addition to practicing letting go, I kept working to improve my technical culinary skills, and also began exploring how different foods made me feel.  As I focused intention on nourishing myself, I experienced a transformation in my body.  I used to be plagued by nausea and digestive issues on a daily basis, as well as feeling dizzy and 'under the weather' often.  As I cleaned up my diet I felt my spark for life come back.  I had more energy, regular digestion, clearer skin, and an overall vitality. 
Food took on a deeper meaning for me as it became my way of showing up for myself.  By making healing choices about what I ate, I was practicing deep self-care and my body was reaping the benefits.  Some changes were biological – eating lots of fermented foods to heal my gut and eliminating gluten to reduce inflammation.  And other changes were energetic – learning to listen carefully to my body and committing to take care of it.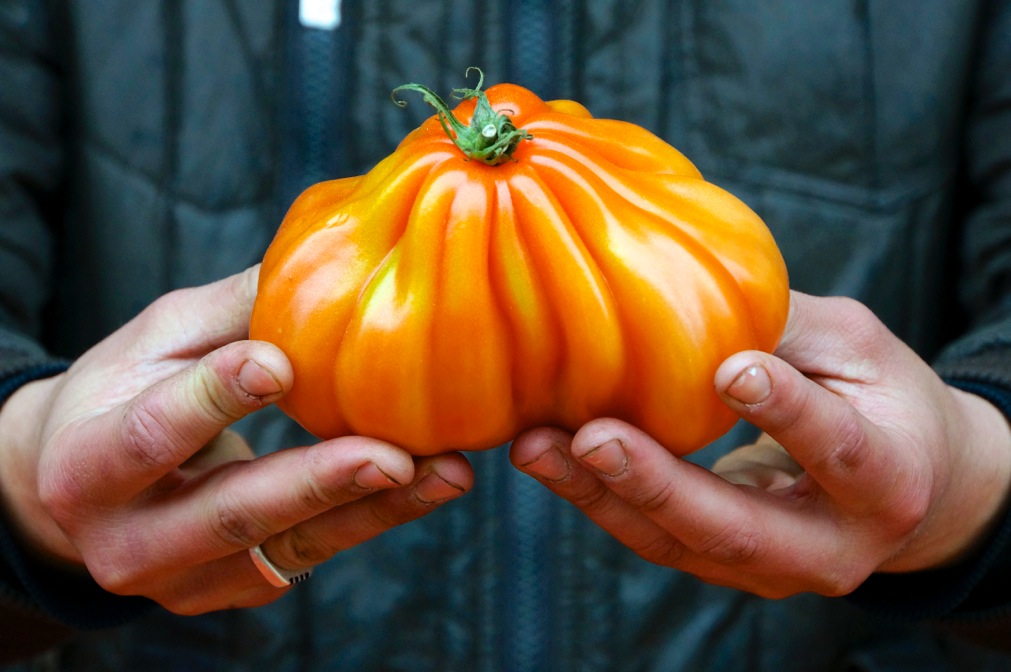 My transformative experience of healing myself with food and igniting a deep personal passion has launched me on a new trajectory in life.  Nearly five years ago I started a healthy recipe blog, One Beet Wellness, which has evolved into a comprehensive health and nutrition coaching business.  I take such pleasure in helping others learn to listen to their bodies, using food to heal, and contributing to an overall wellness revolution. Food has this magical power to be a conduit on our personal development journeys.  When you give your body the fuel it needs you're able to do your introspective work and begin your practice of self-love and self-care.
Developing a healthy relationship with food, and using it as a core tenant of your self-care practice, is a key component of the Living Whole retreat.  By cooking and eating a whole food, plant-based diet we are creating a deeply healing environment for our bodies, minds, and spirits.  We're practicing showing up for ourselves, nourishing our bodies, and developing healthy cooking and eating habits to continue in the future.  I look forward to seeing you there!
Zoë will be facilitating the food and nutrition portion of the Living Whole retreat in March. Along with David Thomas, she will work with participants to prepare meals for the entire group while learning about the benefits of a whole food, plant-based way of eating. Zoë resides in Boston, Massachusetts where she runs One Beet Wellness, her health and nutrition coaching business.