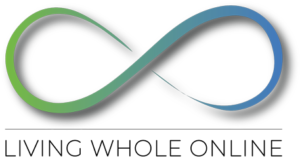 Have you ever thought of poetry as playful?
Linda Flaherty Haltmaier does, and she offers playful poetry programs for Living Whole Online that will stretch you, captivate you and tickle your fancy.
Linda is an award-winning author and the inaugural Poet Laureate of Andover, Massachusetts. She has published several books of poems and her poems have been nominated for a Pushcart Prize and have appeared extensively in journals and anthologies including the Heartland Review, WSQ, Ink & Letters, Wild Word, and more.
Linda describes the Art of Noticing as being a way of slowing things down, a form of meditation. It opens the door to wonder:
Linda's joy in being a poet laureate inspires her to take poetry to the streets.
A graduate of Harvard University, Linda leads poetry workshops, gives readings, and promotes poetry on the North Shore of Boston where she lives with her husband and daughter.