by Lenora Deslandes
When discussing the concept of enlightenment, Deepak Chopra describes two indications that transformation is taking place. First, one stops worrying and simply accepts what is. Second, one has more and more experiences of synchronicities and coincidences. While I am far from being worry-free, and certainly far from enlightenment, I have experienced the magical role that synchronicity can play in my life. 
The first moment of synchronicity in my life that I can recall happened in the spring of 2010, when I was living in the beautiful and complicated city of Rio de Janeiro, Brazil. I had come to Rio to connect with my roots (both of my parents are Brazilian and I am first generation American) and to escape the reality of being a college graduate after an economic depression. And perhaps I was looking for a little inspiration.
As often happens in life, things did not go exactly as I had planned. The family member I stayed with was going through a difficult time. The noise from the street traffic kept me awake all night. It became clear that I needed to find another living situation, but research revealed the housing market in Rio to be expensive and competitive. I started to prepare myself mentally to live in less than ideal circumstances, yet I still held out hope. And, in what has since become a regular occurrence in my life, something in fact did turn up. An aunt connected me with an old friend of hers living in Rio who had an extra apartment that he kept for family. The apartment happened to be empty at the time, and so began my new life in Rio.
I was a bundle of nerves when I met Senhor Francisco for the first time, and he led me through the iron gates of an unassuming apartment complex in the Catête neighborhood of Rio. Sr. Francisco apologized about the small and simple apartment, but I was ecstatic. I would have an apartment all to myself, on a beautiful and quiet, tree-lined street a block away from the beach. There were plenty of shops within walking distance and a metro stop that would connect me with the rest of the city. The used book store at the beginning of the street was like an extra little treat from the universe.
My remaining time in Rio was full of synchronicity and flow. When I decided I would try to teach English and the odds were stacked against me since I didn't hold the proper certification, the first person I asked in a Starbucks agreed to be my student. When I missed practicing guitar, he lent me his. When I forgot his guitar in the very same Starbucks and didn't realize until I got home, it was saved for me by the Starbucks staff.
A week after my move, while speaking to my father about my new apartment and my new neighborhood, I would learn that this was the same neighborhood he lived in during his short time in Rio as a young man, at nearly the same age I was. Not only was it his old neighborhood, but it was the exact same street. Of all the places I could have ended up in a city of millions of people, my perfect place ended up being on the same street my father had lived 30 years before. One of my regular hang-outs was a small unassuming Arabic restaurant where I would pick up my daily esfiha, a Middle Eastern savory pastry. Guess where my father used to get his esfihas when he lived in Rio?
Since then, I have watched in awe as synchronicity has manifested itself in my life. For example, after a life-long fascination with Scotland, I was offered and accepted a position to work there for 4 months. During my time in Scotland, I also was collaborating with others on planning the Living Whole retreat for International Integrators. After a month of driving past the Loch Lomond National Park in the Scottish Highlands, I realized with a start one day that the town where the retreat would be held, Ben Lomond, California, was Scottish Gaelic meaning "beacon peak". A little research confirmed that Ben Lomond had been established by a Scot named John Burns, who named a local mountain after one in his homeland. Toward the end of my time in Scotland, when I started to worry about my next steps upon returning to the United States, a billboard across the street from my hotel helped me relax and put things in perspective. It read: Something extraordinary is happening. Everything is connected.
Recently, I decided to take a road trip to explore parts of the United States I had never visited. On a bit of a whim, I opted to start in a remote town in Louisiana where I found a small farm that was willing to exchange some work for room and board. If I had any misgivings about this detour, they were gone when I arrived to find a border collie (a dog I saw all over Scotland) and a Shetland pony (native of the Shetland Isles, Scotland), and soon learned that the region was first colonized by Scots who emigrated from the Highlands.
So what is synchronicity, exactly? Carl Jung defined it as "the coming together of inner and outer events in a way that cannot be explained by cause and effect and that is meaningful to the observer".
To me, the key word in this definition is "meaningful". When first exploring the concept, I struggled with differentiating synchronous moments from ordinary ones. It became so much easier when I realized that a moment needed only be significant and meaningful to me, in a way that transcended the context of what was happening at that moment and that connected with my life. After I started to look for meaning in everyday occurrences, I suddenly found it constantly.
Finding these little moments of private significance in my everyday life is a game that I play with myself to interpret and reflect on meaningful occurrences. A favorite number showing up, a sign answering a question that I'm posing in my head, or someone offering me something that I need are all moments of reassurance that there is order and purpose. Reflecting on synchronicities helps me make decisions, manage emotions and, most importantly, appreciate the many surprises life can hold.
I also take comfort from moments of synchronicity. If I'm scared or nervous, noticing a synchronicity reminds me that I am supported by the universe and reassures me that everything will be alright. If I am struggling with something, I am reminded that even struggle can serve a purpose. I ask myself, "What can I learn here? How can I make this something worthwhile to experience? What can I appreciate or gain?" For, after all, if there is purpose and meaning in the good moments, there must be purpose and meaning in the less than stellar moments as well.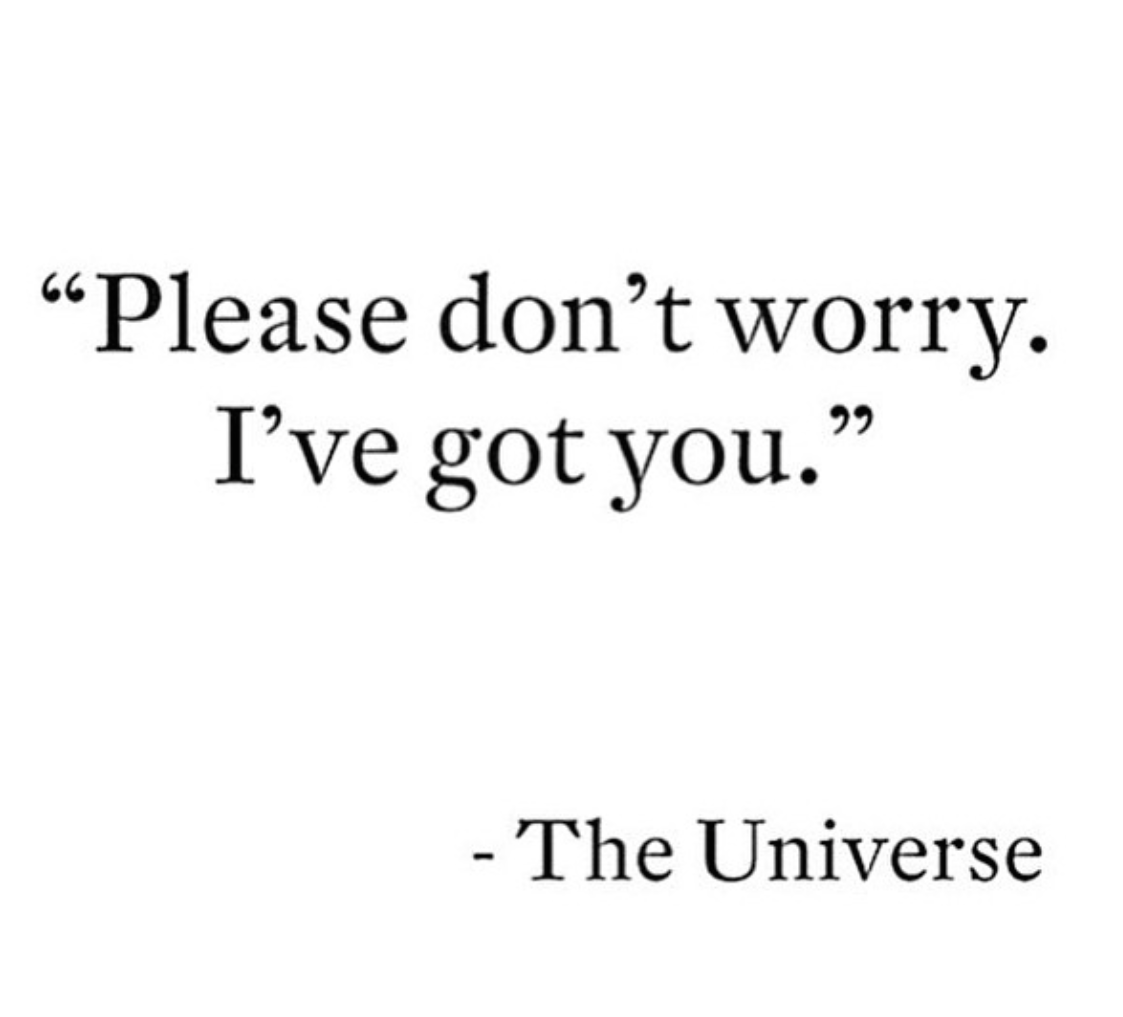 As we transition into 2015, I find myself taking stock of the past year, celebrating victories, lamenting the tragedies, and silently committing to do better next year. For me, the end of a year is a time for reflection and goal-setting. The more I explore self-care practices and adopt a holistic approach to life and health, the more I am constantly surprised by how that billboard in Scotland was right. Everything is connected. Something extraordinary is happening. 
Lenora Deslandes is a co-founder of International Integrators and is part of the team that is planning and facilitating the Living Whole retreat. Lenora is a tour director, guiding multi-day tours in destinations around the world. She is passionate about locally and sustainably sourced food and she is currently on an epic journey across the United States to explore local food communities. You can follow her journey on instagram at @pitchforktravels.