When my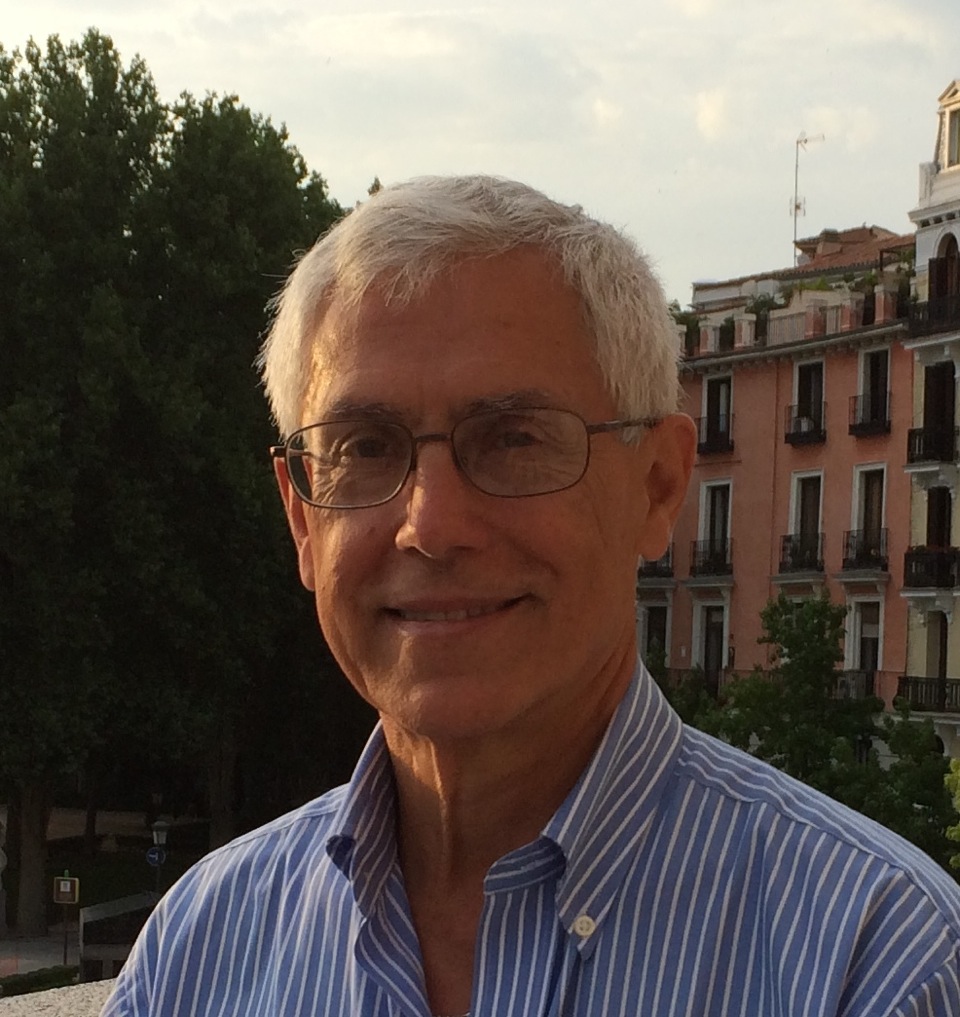 mother was diagnosed with metastatic breast cancer 23 years ago, she could not believe it and neither could I. She had felt a lump under her arm for a while but did not really think that someone as "healthy" as she could contract that dread disease. After all, she ate healthful meals of chicken, fish and vegetables, and went to exercise class every day. When she off-handedly asked my wife, Kathryn Hayward, to feel the lump, her journey through surgery, chemo and radiation therapies began.
At the time, Kathryn was a physician just finishing her internal medicine residency. Because a few patients had caught her attention by divulging their use of complementary and alternative medicine (CAM) therapies, Kathryn was opening to a more expanded, holistic approach to health. It was as if a window shade was being raised and she was looking out at a whole new vista. So she consulted a noted leader in alternative health who urged us to help my mother make changes in her diet.   When we hopefully and enthusiastically suggested this to my mother, she smiled sweetly at us and said firmly, "No, I don't think that's for me."
At that point we did not know of any other options that could complement her conventional medicine treatments. So Kathryn and I, with my father and sister, accompanied my mother as she underwent treatment in a Boston teaching hospital. That focused course of surgery, chemo and radiation was followed by scans that showed spreading cancer, and she declined the recommendation that she engage in experimental treatment. With respect for her conviction, we packed her and my dad up and they went home to Vermont for hospice care. Our whole family spent the last month of my mother's life with her, and we were all gathered around her bed when she drew her last breath. She passed on her 48th wedding anniversary at the age of only 67.
Kathryn and I deeply grieved her passing, and to this day we mourn her loss. As anyone who goes through that experience knows, at some point you find yourself groping and stumbling into your regular routine. It was surreal to reenter our lives as lawyer and doctor and parents of children ages 10 and 12 who, along with their young cousins, had just witnessed the passing of their beloved grandmother. But, like everyone else, we put one foot in front of the other.
By then, Kathryn was two years into medical practice at Massachusetts General Hospital and on the faculty at Harvard Medical School.   She was teaching and practicing the most sophisticated forms of conventional medicine.  She knew its strengths, and its limitations.  So she was very intrigued to hear from patients engaging in CAM therapies often doing better than conventional medicine would have predicted. They did not readily volunteer that they were doing "things like that" for fear that she, the Harvard doctor, would not approve. But in response to her unexpected openness and gentle probing, they shared their stories and gave her the names of the people with whom they were working. Her curiosity led her to make appointments with these practitioners. She invited me and our children along as she explored acupuncture, herbs, massage, structural integration, Jin Shin Jyutsu, Resonance Repatterning, expressive psychotherapy, family constellation work, Tai Chi, yoga and other mind/body/spirit disciplines that she never encountered in medical school. 
Over the years, we have learned ways to combine the best of conventional medicine with healthful food, movement and mind/body/spirit disciplines. We refer to this holistic approach as Integrative Health. We have seen it provide enormous benefits to those facing a wide range of health challenges including cancer, diabetes and heart disease, just to name a few common diseases that often are not successfully managed and certainly not cured by the conventional medical system alone.
In March 2013, Teresa, a 52-year-old friend of ours in Spain, told us she was diagnosed with metastatic, stage 4 rectal cancer, something from which most people do not recover.  She asked us if we would help her incorporate Integrative Health approaches into her conventional treatment, and we were thrilled to do it.  We helped Teresa and her family transition to a whole food, plant-based diet and introduced them to Jin Shin Jyutsu, a meridian-based therapy like acupuncture which moves energy through hand placement, either from a practitioner or in self-care. We also helped them find a Resonance Repatterning therapist and a homeopathic specialist. With this broad range of support, Teresa went through surgery, chemo and radiation therapies with few side effects and an increasingly strong connection to herself, and to her family and friends. A year and a half later, she is now surprising her doctors, doing far better than expected from conventional treatments alone. 
My own learning curve about food and nutrition has been influenced over the years by our children who have often been our greatest teachers. Our daughter introduced us to vegetarian eating when she was five and returned from a sleepover with a friend as a confirmed plant-based eater. By the time she was seven, we relented and began cooking only vegetarian meals for her and often for us too. Our son, some 12 years later, after he met his wife-to-be, adopted an entirely whole food, plant-based manner of eating which he introduced to us. While we were not totally convinced and continued to eat animal products, our children had heightened our awareness of diet.
Then, several years later while visiting our son in Mallorca, Spain, I began to feel a pain in my side. Our son's home, like many in Mallorca, did not have central heating and we were there at the coldest point in the Winter. I spent two days pushing fluids and passing a painful kidney stone in a very cold house with no drugs. During that time, our son brought me his copy of Dr. T. Colin Campbell's book The China Study that he wrote with his son, Tom, and opened it to the page which talked about the benefits of plant-based eating to prevent kidney stones. While the timing of this revelation might have been better, our son clearly had my attention.
I returned to the United States and got an MRI which showed that I had many more stones in my kidneys, and was advised that I should expect to have more episodes of passing stones.  The light bulb came on and I decided to change immediately to a whole food, plant-based diet. I still had a lot to learn about what that entailed, but have since dedicated myself to learning about how to eat healthfully in this way. And now, almost 8 years later, I still have not had the pleasure of passing another kidney stone.
I have always enjoyed cooking, and this new challenge was actually fun. Over time I have found, modified or created many delicious recipes, and have learned a lot about nutrition. It was helpful that Kathryn was eager to join me in this new eating lifestyle. We had begun exercising regularly and had continued to reduce stress in our lives, ultimately moving to Spain three years ago.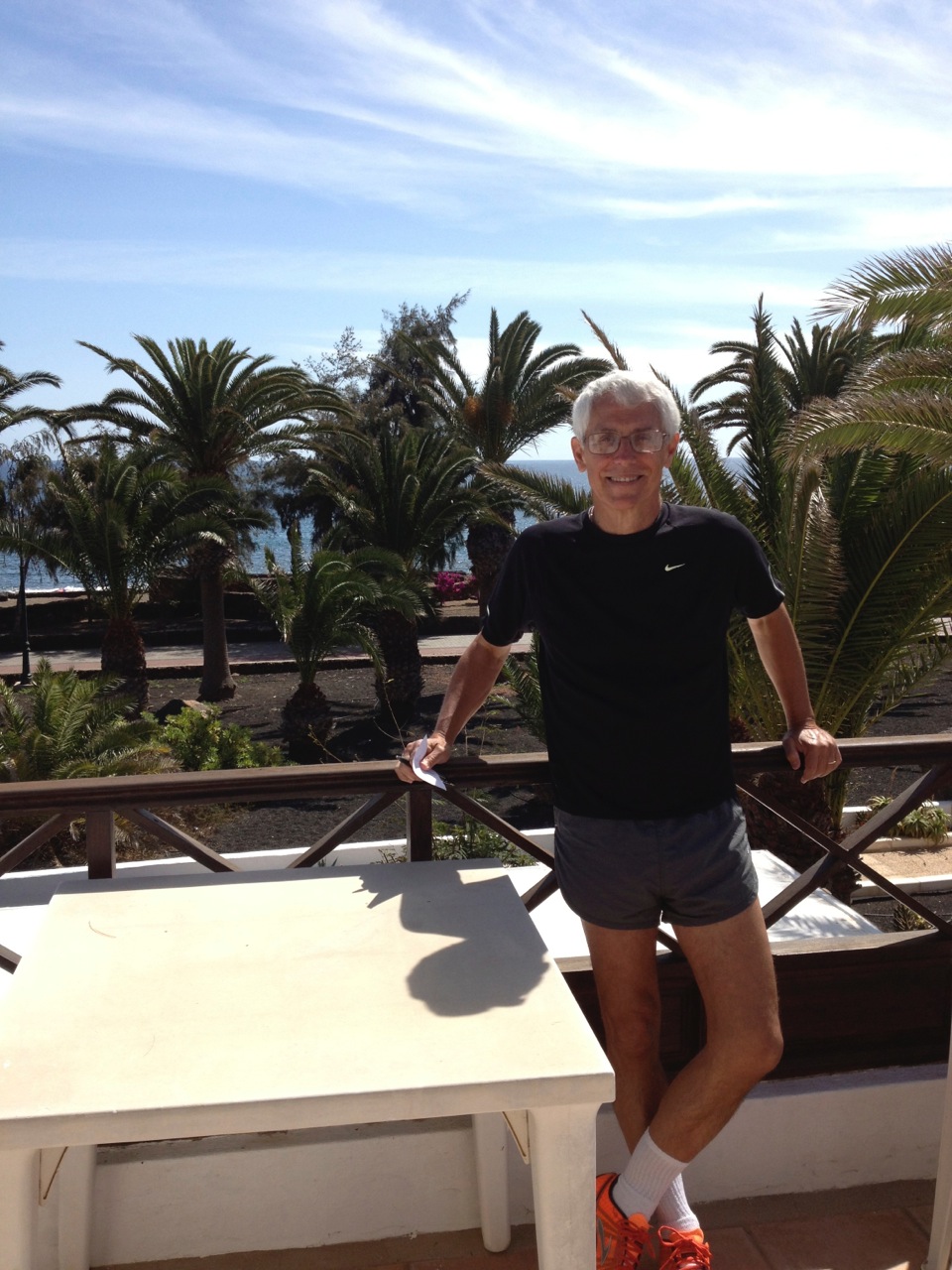 Over the first few months after adopting this new way of eating, I had gradually lost about 20 lbs. and my medical lab results had gone from the high end of normal to the low end. I had much more energy and mental focus, and felt many years younger. Now at age 65, I look at my Medicare card in disbelief. While I could not change the outcome of my mother's disease given what I knew at the time and the choices she made, her passing gave me added resolve to make change myself and live a happy and healthy life.
Over the past several years, I have worked with many people to help them change their style of eating, working with them in their kitchens and providing guidance and recipes. I also have created and facilitated a whole food, plant-based cooking curriculum for medical students as part of the HEART program in California, and will be co-facilitating with Zoë Keller a similar program for participants in our Living Whole retreat in March 2015. I am passionate about my lifestyle and very excited to collaborate with people who are looking for ways to support change in their lives.
David will be facilitating the food and nutrition portion of the Living Whole retreat in March. Along with Zoë Keller, he will work with participants to prepare meals for the entire group while learning about the benefits of a whole food, plant-based way of eating. David and Kathryn currently reside in Mallorca, Spain.