By Kathryn Hayward, MD
Years ago, I had a dream in which the infinity symbol appeared. In the same dream, I saw myself creating an Integrative Health practice, and calling it Odyssey.
We often encourage each other to "follow our dreams," and I did that with Odyssey. I opened the practice in 2004, worked nights and weekends with Odyssey participants, and continued my "day job" as a primary care internist until, in 2011, I left Massachusetts General Hospital and moved to Spain. I have continued the Odyssey practice, mostly by Skype and telephone, working with participants on the whole range of their health issues. Odyssey relies on all the tools of Integrative Health including conventional medicine, food, movement and many mind/body/spirit disciplines.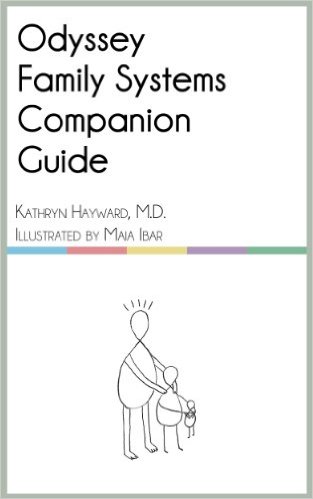 The infinity symbol came to me again in another dream before I wrote my book, Odyssey Family Systems Companion Guide. When I awoke from the dream, I made quick drawings of what I had seen and later, in a Skype call, I showed artist Maia Ibar my drawings. From there, she created the 79 drawings that appear in the Companion Guide. On the book´s cover, the figure in the middle is how Maia  depicted the Judge/Globalizer.
One of my favorite uses of the infinity sign is to help us understand how to break cycles of violence. As I discussed in last week's post, our path to forgiving, in the Odyssey model, involves appreciating our Judge/Globalizer's contributions to our cycles of violence, so that we can make new patterns. Here is one way to see this: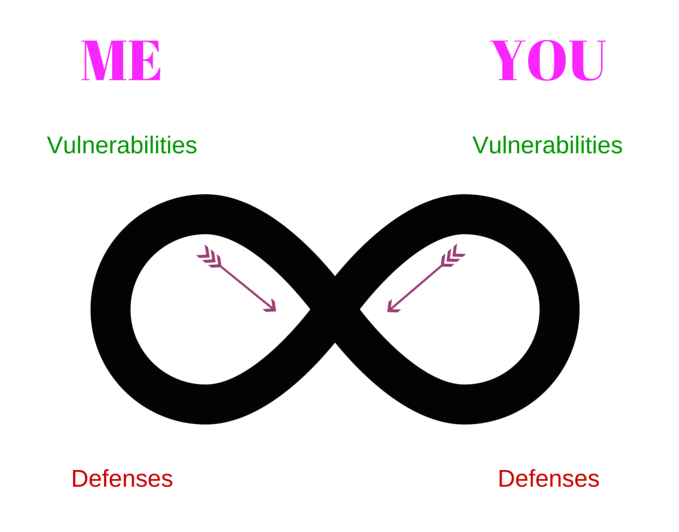 The endless loop of this cycle of violence is created by vulnerabilities and defenses. The Judge/Globalizer's job is to protect us from having others know about our vulnerabilities, and, in service to that mission, to build strong defenses. Once a defense is mounted against another, it triggers the vulnerabilities of the other person and the cycle is launched unless and until someone steps out of their role in it.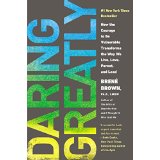 In the words of shame and vulnerability researcher Brene Brown, "Shame unravels connection. There is something about me that, if people knew about it, they would disconnect from me." When she discusses vulnerability, Brown says that "for connection to happen, we must allow ourselves to be seen." In her 2010 TED talk, which has nearly 23 million views, she observes that "blame is a way to discharge pain and discomfort…a way to numb our vulnerability."
"One problem with numbing vulnerability is that we cannot selectively numb, so we numb everything."
The remedy is "To allow ourselves to be seen, deeply seen. Love with our whole hearts."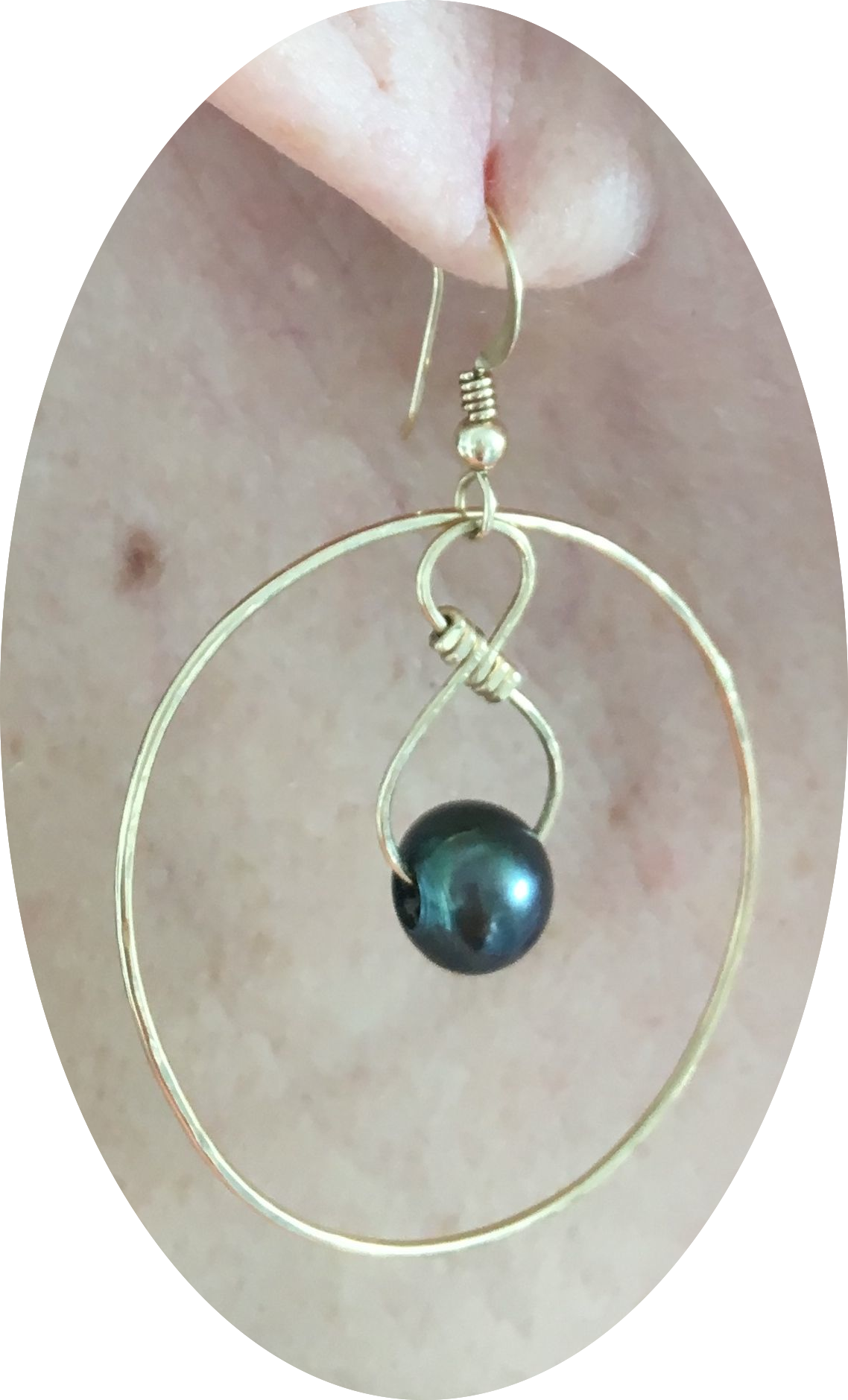 The infinity symbol itself has connected me with people who are open to the possibility of loving with their whole hearts.
One person is Marco Molina, who lives 11 time zones away from me in Hawaii. He makes infinity jewelry that I came across in a little shop in Duck, North Carolina.
Meeting Marco through his jewelry came at a perfect time for me. I was sad about the recent loss of a cherished infinity necklace given to me by an Odyssey participant when I saw these earrings.
After buying them, I wrote an enthusiastic message to Marco's Facebook page, asking if he could make me a necklace. I sent him the link to my Odyssey website to show him the image of the lost necklace, which is the logo on the website. That opened us up to a warm connection that I hope one day results in our meeting one another in person.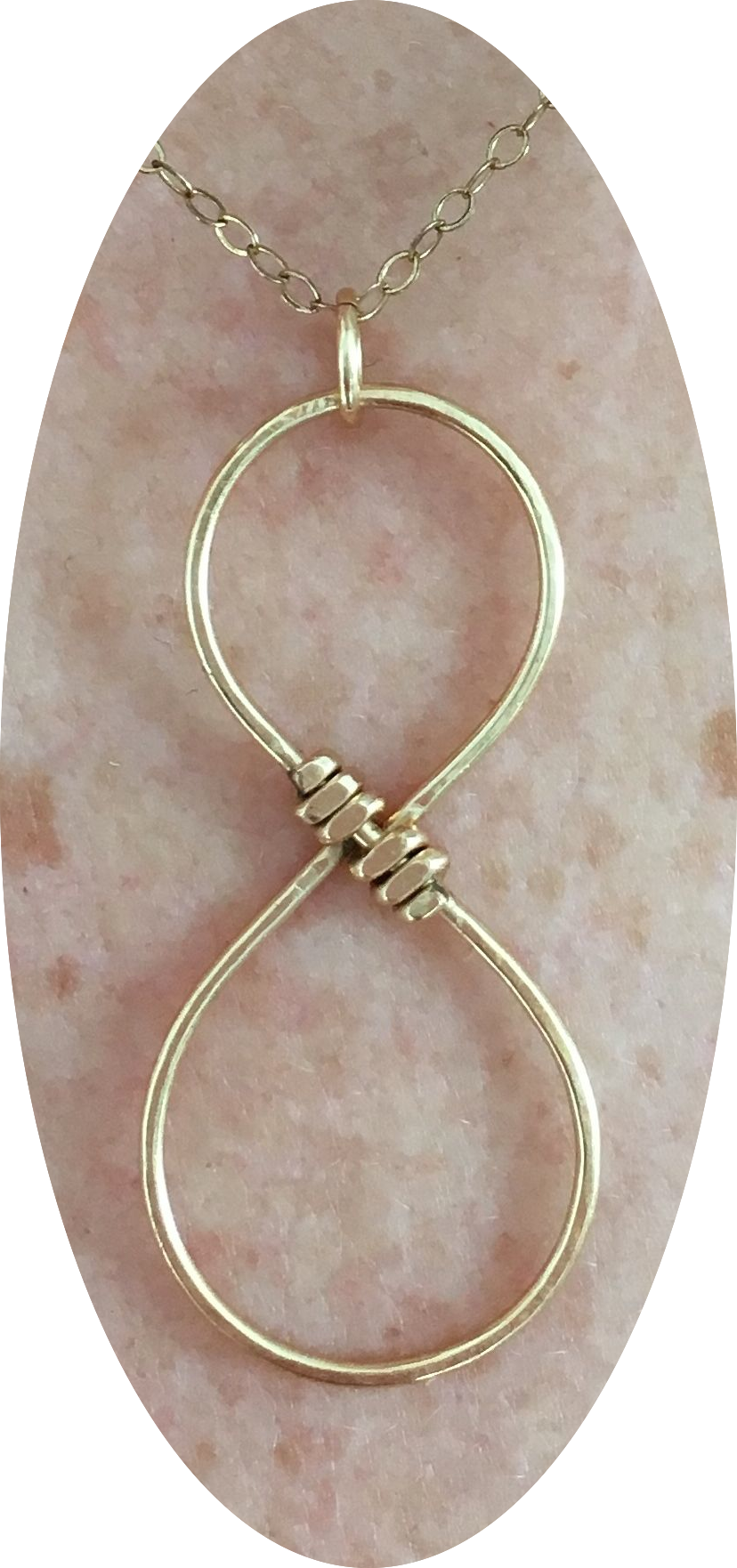 Marco made this necklace for me, and I wear it always.
Several colleagues in International Integrators now have pieces of Marco's jewelry, including necklaces and earrings for women and bracelets and rings for men.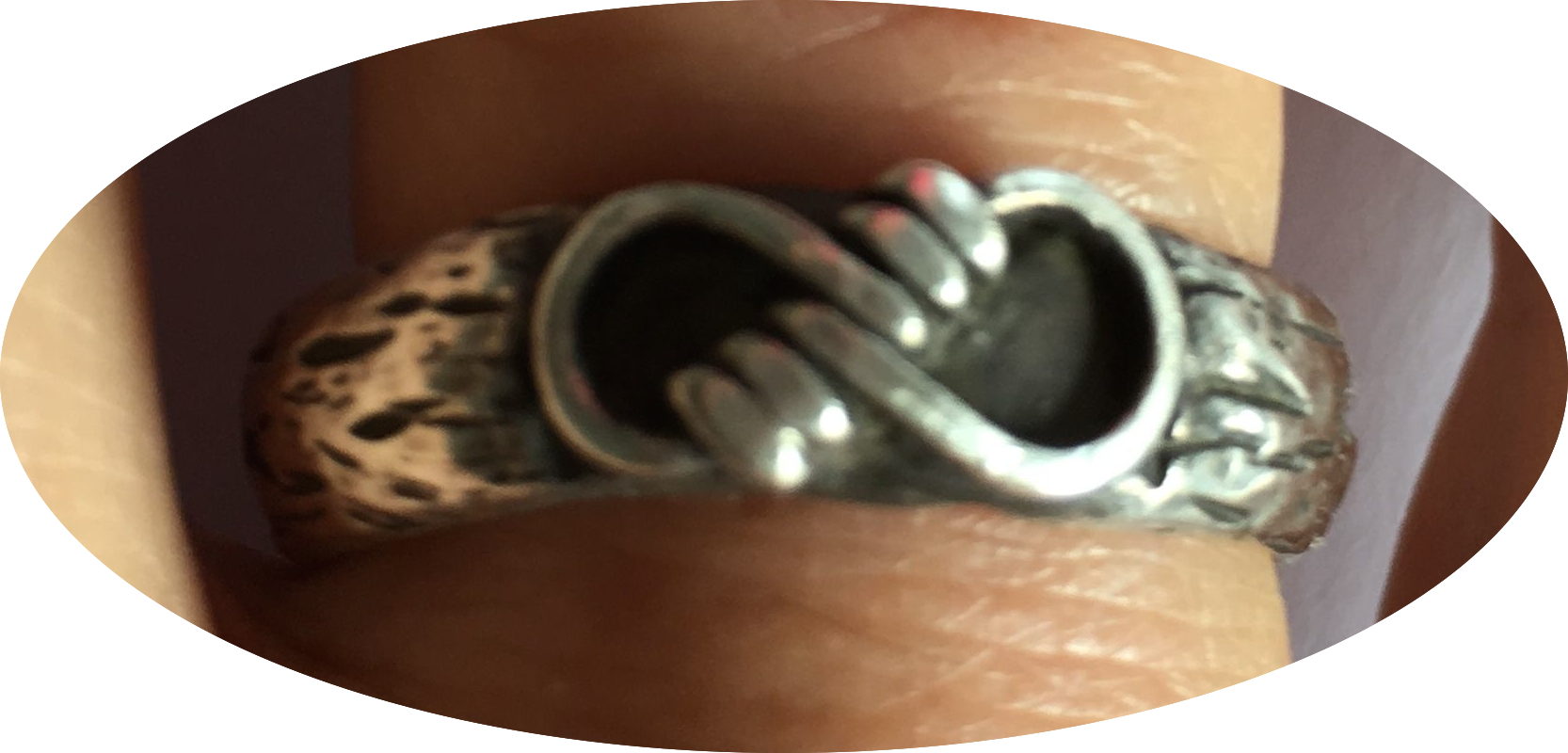 Just recently, I learned that the particular design that Marco uses in his infinity jewelry is inspired by his family. He is the seventh of eight children, so the shape of the infinity symbol, an 8, represents his family. Two siblings passed at young ages. "The two hoops are halos for my 2 late siblings. The six wraps are for the remaining siblings."
Marco also shared with me that, until recently, his family was in the grip of estrangement between two of the siblings. Estrangement is a product of a cycle of violence and one of the tricks up the sleeve of the Judge/Globalizer Part of Self. Our Judge/Globalizer separates us from others and ourselves as a defense to our vulnerabilities. So many families experience estrangement where individuals feel bad or vulnerable and their Judge/Globalizers defend them by separating these individuals from each other.
Marco's family is now whole again, and he credits his engaging with mindful movement as being instrumental in softening the separation and allowing for reconnection.
"It might have been just that one session of Tai Chi and Qi Gong with my friend, but it has lifted the 8 years of heaviness in my heart, mind & soul. I didn't show my family how it was affecting me & it was a sad feeling.  I am so glad our sibling love is reconnected. The reconnection came after the day a new friend taught me a bit about Tai-Chi & Chi Gong, when he told me about taking in the positive universe energy & earth energy & getting rid of the negative. As he was saying this, it made me think about my nonexistent relationship with my sister (very negative energy).  Us talking on my mom's 79th birthday was like a present to her since she's always wanted us to talk again =)."
One way that I look at Marco's story of how the cycle of estrangement got broken in his family is that the Tai Chi and Qi Gong experience connected him with his body and with energies greater than those that rev up the Judge/Globalizer. This broke the cycle.
Once we understand the cycle of violence created by the Judge/Globalizer, we can work on how to break it. The six wraps in Marco's infinity symbol can help us visualize various ways to break the cycle. One that inspires me comes from this carving made by International Integrators colleague Jack Temple, MD where the six wraps are depicted as six lines, which break the endless flow of the cycle.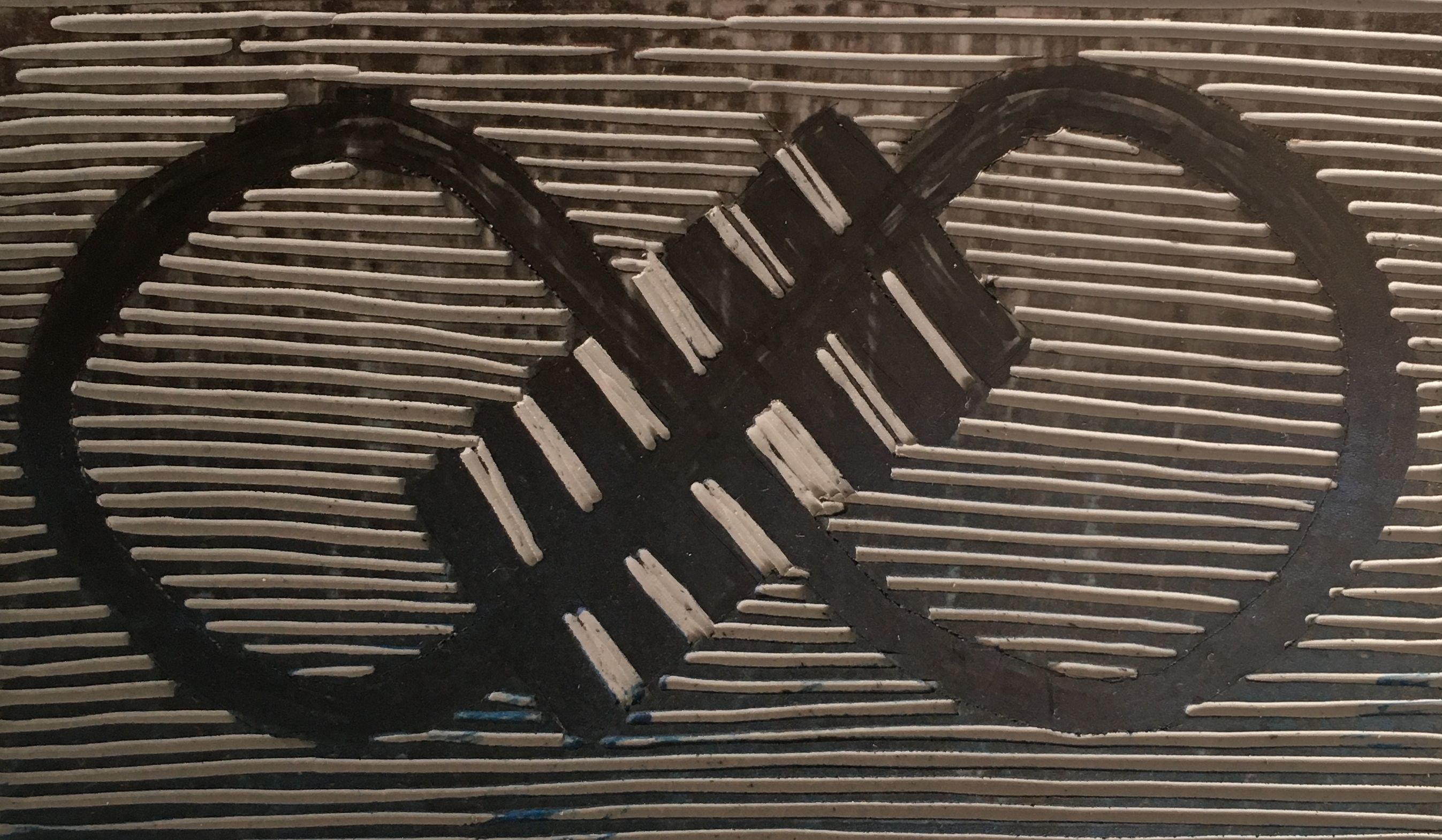 Living Whole immersions offer the opportunity to explore how we can break cycles in which we feel we are stuck. We learn how we can break a cycle simply by stepping out of the loop ourselves even if others do not. We explore food, movement and mind/body/spirit disciplines as we connect with ourselves and others in new and transformative ways.
Tristan Martineau, videographer for International Integrators, spoke with a Living Whole Redwoods 2015 participant. This short video captures his description of the heart-opening experience of being with others who share common interests, allowing him to enter a place "that you've never experienced before in your whole life". Register now and benefit from Early Bird pricing.
[youtube https://www.youtube.com/watch?v=qYxiREnxBw0&w=560&h=315]
Kathryn Hayward, M.D. was a primary care internal medicine specialist at the Massachusetts General Hospital and Harvard Medical School for 20 years. She now lives in Mallorca, Spain, where she practices Integrative Health in the United States and elsewhere through Odyssey Journey: A Collaborative Approach to Wellness, and is co-founder of International Integrators, a community devoted to the global promotion of Integrative Health.