by Annie Robinson, M.S. Narrative Medicine
They carried steaming cups of deli coffee, worn shoulder bags stuffed with papers and snacks and sweaters, bright yellow Metrocards, and buzzing cell phones. They carried worry lines on their foreheads. They carried stress and fatigue from work. They carried regret about how little time they were able to spend with their families this week.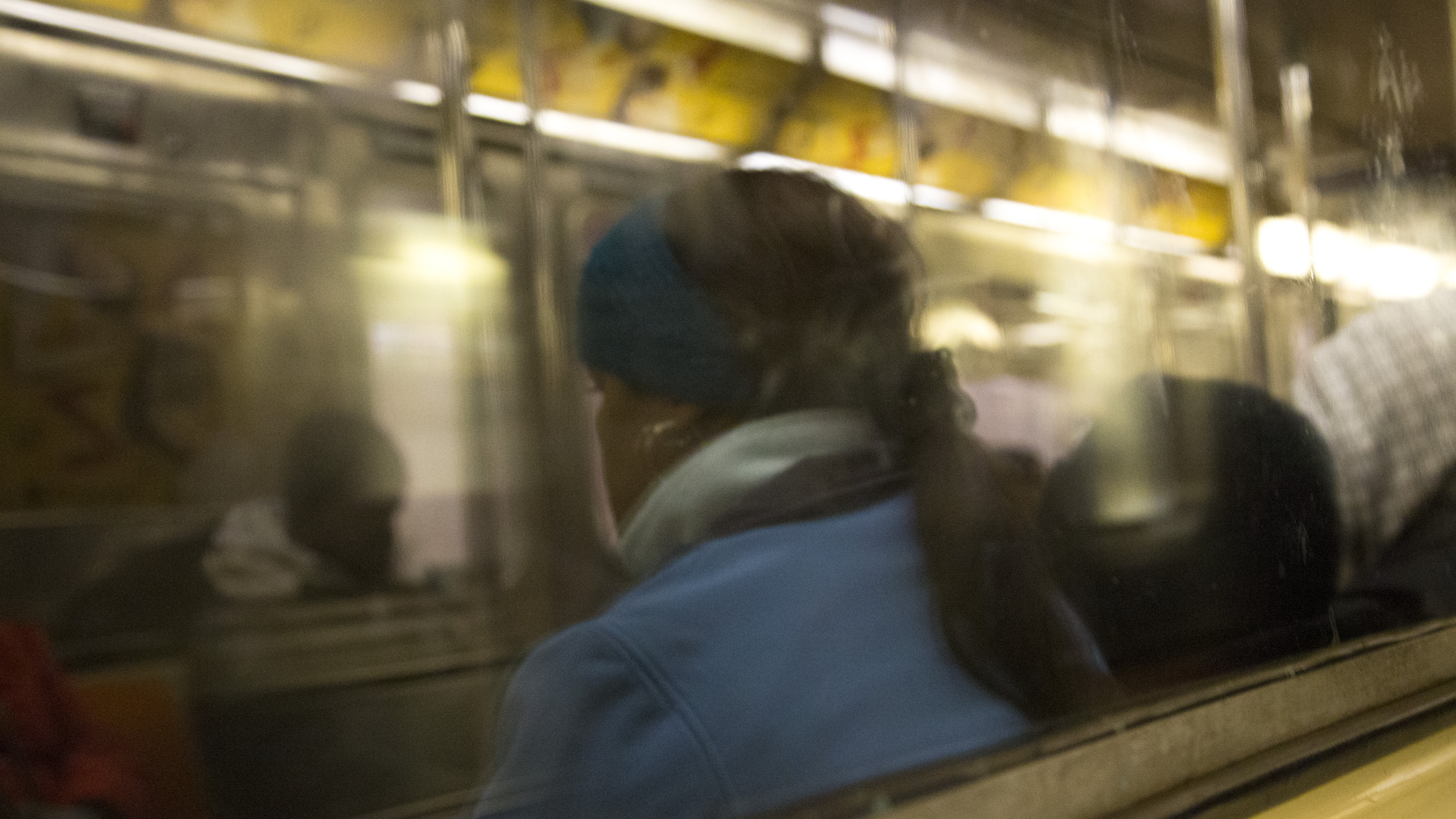 They trekked from different neighborhoods across the five boroughs of New York City. They were different ages, at different points in their social work career trajectories. They worked for different organizations, and supported clients on different sides of the table – defendants and victims.
For six weeks last spring, nine social workers gathered every Friday morning in a sunny classroom at the Columbia University School of Social Work. As a graduate student in Columbia's Narrative Medicine program, I facilitated this narrative medicine workshop series. Narrative medicine is a field based in the belief that clinicians can be most effective if they know how to receive, interpret, and help co-create their clients' stories. The practice also endows practitioners with skills to explore their own stories, as a means of working through some of the trauma they unavoidably encounter in their line of work and in their lives.
In the gentle moments each week when the group members gradually trickled into the room, stories began to unfold. Over homemade pastries and fresh fruit, the participating social workers – most of whom did not know each other beforehand – found points of common ground in the tales they shared. They related to one another's envy of mothers who could spend more time with their children, to related resentment for individuals whose dreams were not haunted by the horrific scenes they witnessed their clients grapple with everyday. They related to the frustration felt toward stubborn clients, aggravation with the rule-laden system, and overwhelm from copious amounts of paperwork that stole precious time away from their sessions with clients.
As the weeks went on, they grew to trust and know one another better through the exploration of story, and their personal stories became more intimate and began to incorporate some of the narrative skills they were learning. Towards the end of the workshop series, one woman noted the benefits from engaging in mindful ways with story these past weeks that she observed in her social work practice: "(It's been) a healing measure that I can tap into that will keep me grounded, keep me available, keep me conscious." She told us how she had developed a routine of closing her door at some point during each day, during which she devoted several moments to spilling onto paper the thoughts, feelings and memories the day's encounters had stirred in her.
Our lives are intrinsically storied, and by taking up the project of understanding story, we can lead more present, connected, and empowered lives. As a narrative medicine facilitator, I invite a group of participants to engage with a piece of narrative – which could be a poem, a literary excerpt, a song, a film clip, a piece of visual art, or any other expression of a story. The objective is to use it to explore how story works, what story does, what it touches in us both individually and collectively, how it communicates, and what it can teach us that we can apply to our own lives and the lives of those with whom we come in contact.
These nine social workers signed up for the narrative medicine workshop to unload some of what they carried. To redistribute the weight of their work and lives. To examine their traumas. To share their insights. To be moved by the stories encountered in the narratives taken up during the sessions, and to witness each other's stories that emerged in their own reflective writing.
On a gray, drizzly late February morning, for the second week's workshop, I distributed a passage from The Things They Carried, an autobiographical novel about soldiers in the Vietnam War by veteran Tim O'Brien. The following excerpt offers a taste of how O'Brien depicts the enormity of what the soldiers carried through the war:
They carried USO stationery and pencils and pens. They carried Sterno, safety pins, trip flares, signal flares, spools of wire, razor blades, chewing tobacco…They carried chess sets, basketballs, Vietnamese English dictionaries, insignia of rank, Bronze Stars and Purple Hearts, plastic cards imprinted with the Code of Conduct. They carried diseases, among them malaria and dysentery. They carried lice and ringworm and leeches and paddy algae and various rots and molds. They carried the land itself…
Using O'Brien's piece as a jumping-off point, the social workers delved deeply into the self-reflective work which narrative medicine endeavors to inspire. The piece itself, and the corresponding prompt I asked them to write to, incited reactions and relations in the participants – for who among us has not carried things? Burdens and baggage, hopes and joys, emotions and memories?
That morning, we engaged in the traditional classroom-style practice of narrative medicine: we listened to the passage read aloud twice through, by two different readers. Then we closely examined it by discussing its metaphors, imagery, and themes; its temporality, its historical and cultural context, its aesthetic dimensions. We shared what it stirred in us. One participant divulged her history with a brother whose service in Vietnam severely impacted her family. Several connected the theme of carrying comrades in war to "what we do as social workers, with ourselves and our clients."
Then, I offered a prompt connected to the text for the participants to write to for just a few minutes: "Write about the things you carry…"
Nearly a year earlier, I myself had been a narrative medicine workshop participant asked to respond to this prompt, and found it extremely powerful. Emulating O'Brien's style by writing "I carry…I carry…I carry…" allowed me to lay down in word some of my load. I wrote about the lingering effects from an intense encounter with a woman whom I had worked with in my role as a full-spectrum doula, providing compassionate companionship before, during, and after her abortion. I offered soothing touch and sensitive conversation about her difficult but courageous decision. Yet when we parted ways, she would not meet my eyes, nor say goodbye. She seemed closed off and hurt, and I worried I had somehow failed her. During the workshop, I unpacked the emotional and psychological baggage I was carrying from this encounter. Only by externalizing my thoughts and feelings in writing was I able to see it from new perspectives. I healed my fears of inadequacy by reflecting back to myself in writing all I had actually offered to my client. The writing prompt allowed me to "rewrite" the "not-good-enough" story I had been hauling around into one that cultivated a sense of worthiness.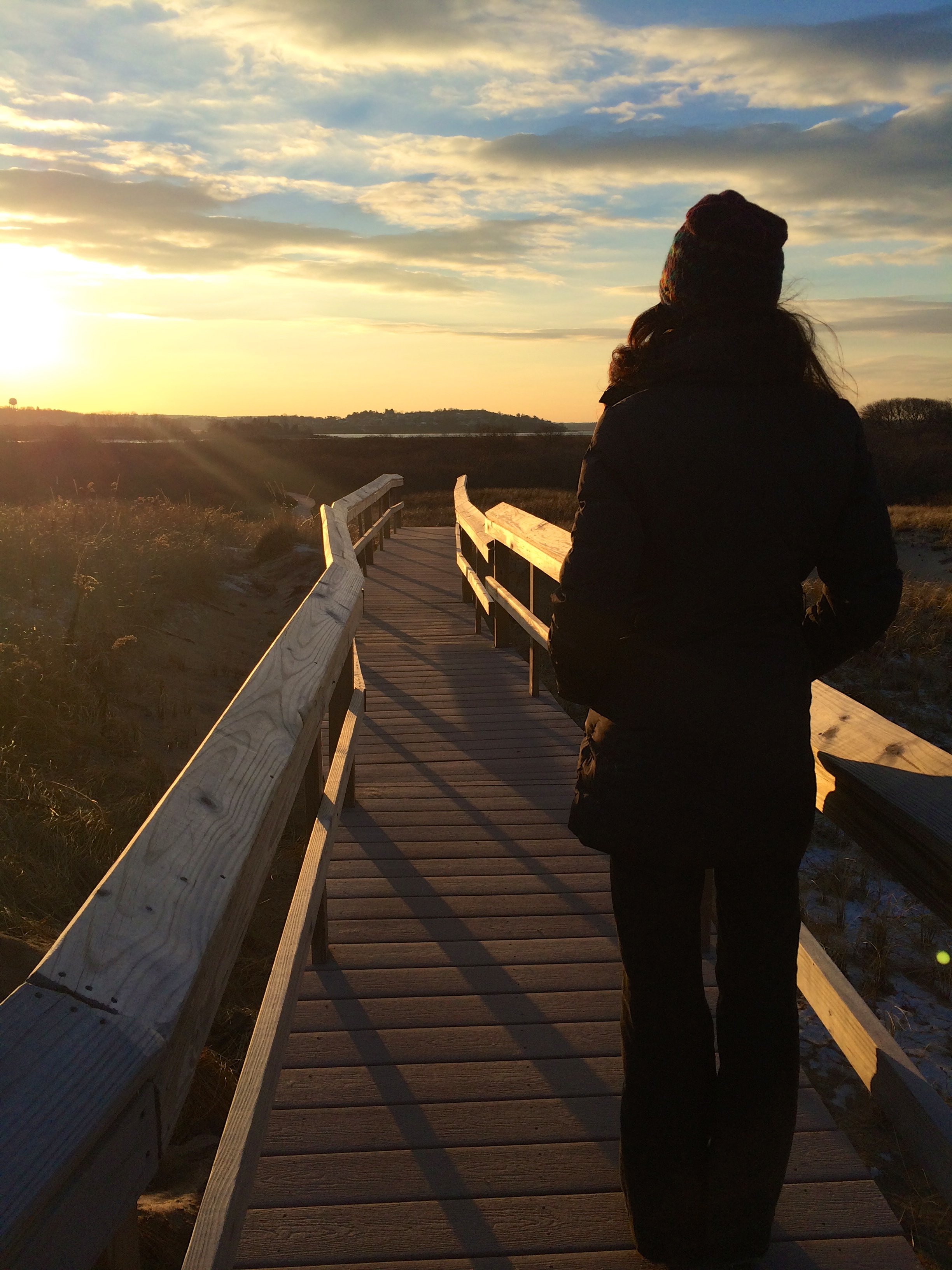 The prompt proved as rich for the social workers as it had proven for me. Nearly everyone shared their writing aloud. A hush came over the room after each person read their piece, a sacred moment of pause in which readers and listeners alike were struck with realizations and revelations. One woman sighed, and noted: "I carry more than I choose to acknowledge…" Another posed a question that struck the heart of narrative medicine: "So what is the goal of writing and/or speaking? To put down what we carry? Or to carry it with others?"
As our time came to a close on that second Friday morning last spring, eyes circulated around the table to meet other eyes; everyone exchanged smiles and sighs and nods. The practice had opened and extended their hearts. They said it was "enlightening," "refreshing," and "inspiring." Some found sharing their writing "embarrassing," "vulnerable," and "difficult," but also "empowering" and "validating."
They departed carrying the insights they had gleaned, the considerations they confronted. Some carried dried streaks of tears on their cheeks, others carried remembered echoes of the laughter they had let loose. They all carried the weight of their narrative work, and new tools for release, awareness, and connection.
At the Living Whole retreat this March, I am honored to be facilitating narrative medicine experiences, which lies within the umbrella of Integrative Health practices we will explore together. I look forward to joining with participants in this creative act of self-care, self-inquiry and community building.
Annie Robinson completed an MS in Narrative Medicine at Columbia University in 2014, and will be attending Harvard Divinity School to pursue hospital chaplaincy and explore the borderlines between ministry and medicine. She previously studied the healing power of stories as an undergraduate at NYU's Gallatin School of Individualized Study. Annie curates Inside Stories, a podcast about medical student experiences. She also is a team member of Health Story Collaborative, an organization in Boston that creates forums for individuals to tell their stories of personal health challenges. Annie will be facilitating a narrative medicine workshop at the Living Whole Retreat in March of 2015.