By David L. Thomas, Jr.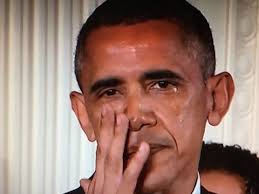 Pedro, over dinner the other night, expressed admiration for President Obama's January 5th public tears. Pedro is the former President of Parliament of our region in Spain, so he has given lots of impassioned speeches about many causes he has championed. Neither he, nor any European politician, has had to stand up in front of TV cameras and address the phenomenon of massacre after massacre that has become, in Obama's words, "routine" in the United States.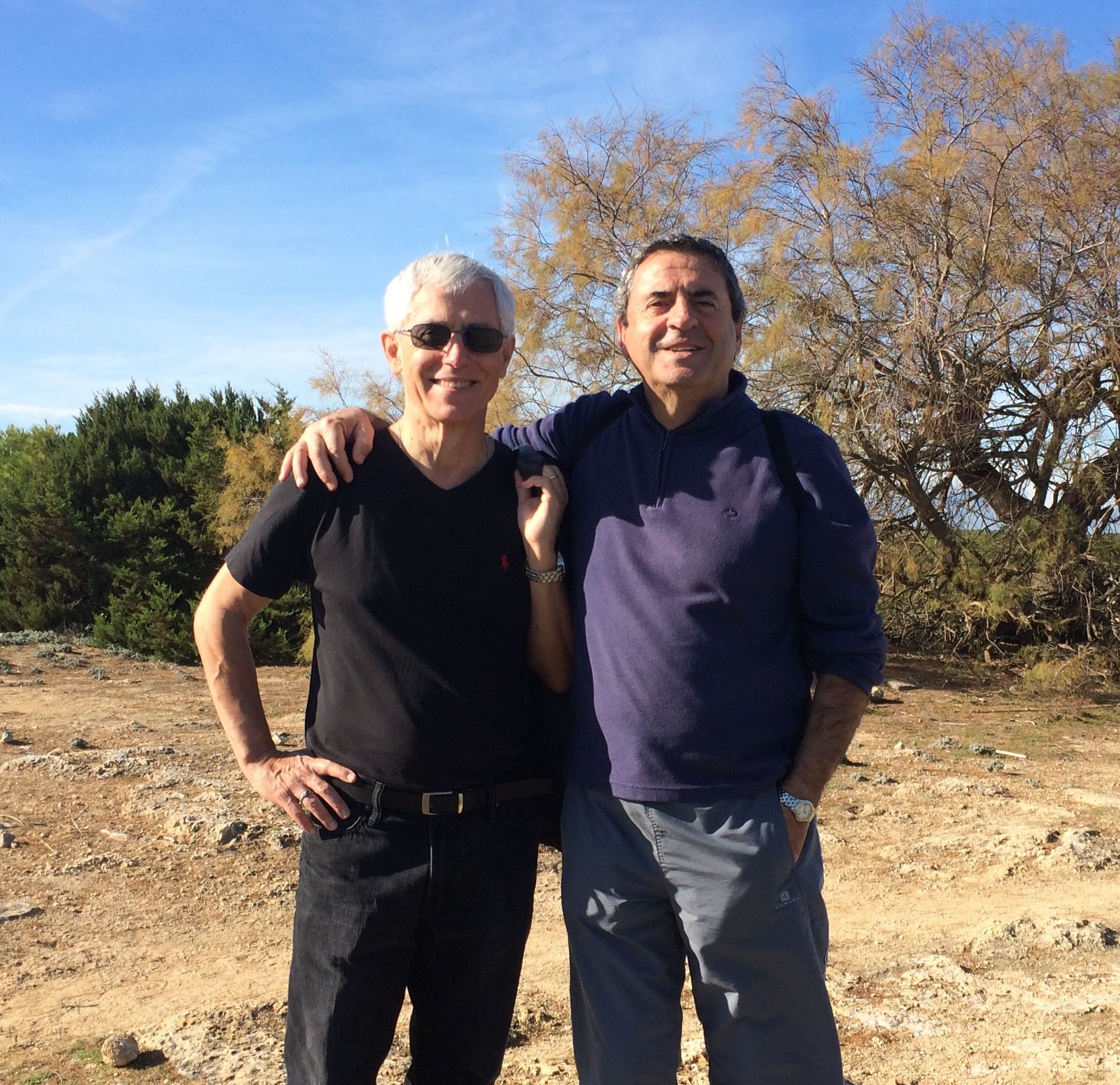 I love my friendship with Pedro for many reasons. He shows his emotions and that is liberating for me, the son of two proper American Midwesterners. He is a highly informed, realistically idealistic politician who takes action. You don't find many of those in any country.
Pedro has been to the United States twice, once on government business and once with us for our daughter's wedding and some touring. He really likes the United Sttates, and is perplexed by the gun violence. "I just don´t understand why your great country allows its citizens to own guns with so few controls."
My wife, Kathryn, and I shared New Year's Eve with Pedro and his wife, Cati, and other Mallorcan friends. In addition to participating in the tradition of eating a grape a second as we rang in the New Year, we talked about, well … life. And as I reflected upon the meaning of my life in the last few hours of 2015, I was struck by how much smaller my world seems today than when I was younger.
Like many during the 1960s and early 1970s, I was idealistic. The world felt big and I saw a lot of things wrong with it. I wanted to fix everything. All of us knew we would not survive past the age of 30, so we lived fast and hard. We took risks. I sought to end the Vietnam War and applied to be a conscientious objector.
I often felt upset, but tears came only in the direst of emotional circumstances. My mother tried to comfort me when I was home from college one weekend. She saw my tears but I could not bring myself to walk into the embrace that she extended. Young men from Midwestern stock don't cry in the arms of their mothers.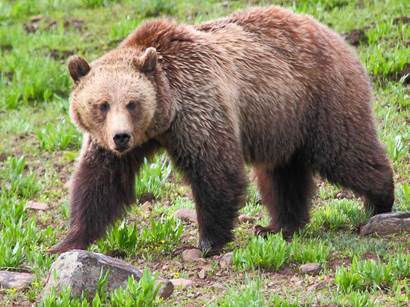 I channeled my emotions and idealism by tilting at many worthwhile causes while in law school. I worked for Legal Aid and defended the nearly extinct grizzly bear population in Yellowstone National Park. I also got in a few good licks for marine mammals and wild horses and burros.
By the time I reached my mid-fifties, which was two law firms, a business career, numerous volunteer positions, a bout with pneumonia and one kidney stone later, I was stressed, carrying excess weight, and just not all that happy or healthy. Kathryn and I had raised two children, pursued busy careers and built a lifestyle that was not nurturing us. So we reduced the complexity of our lives in Boston and ultimately moved to Mallorca, Spain, in 2011.
Life is a whole lot simpler now. And as our world has gotten smaller, we have devoted more of our time and energy to our lifestyle choices and well-being.
I still am an idealist. I continue to devote myself to improving the world for all living beings, grizzly and otherwise. What I didn't know then though, that I know better now, is to ground this work in physical, emotional and spiritual health.
As I get healthier in the broadest sense of the word, I feel more fully the vitality of my being. I maintain more satisfying relationships. I cry when I feel like it. If my mother were alive today, I would gratefully fold into her embrace and shed my tears.
In 2013, Kathryn and I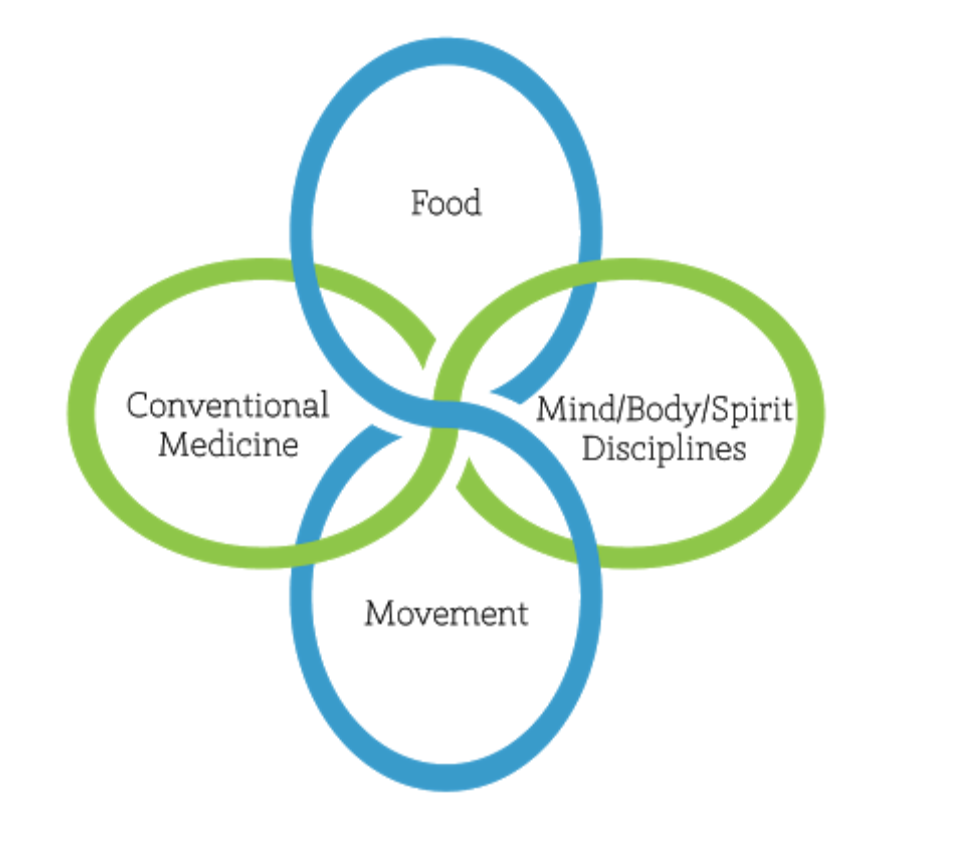 coordinated the founding of International Integrators, a global community dedicated to the promotion of Integrative Health and self-care. Integrative Health has become the cornerstone of our lifestyle as we have shared what we are learning with others.
I have come to view Integrative Health as bringing together Food, Movement, Mind/Body/Spirit Disciplines and, if those are not sufficient by themselves, Conventional Medicine. Of course, the better I do with the first three the less likely it is that I will need Conventional Medicine.
Food
I moved toward a whole food, plant-based diet some 10 years ago, and my health and sense of vitality took a sharp turn for the better. I lost 20 pounds over the course of the first year, my cholesterol and blood pressure moved fr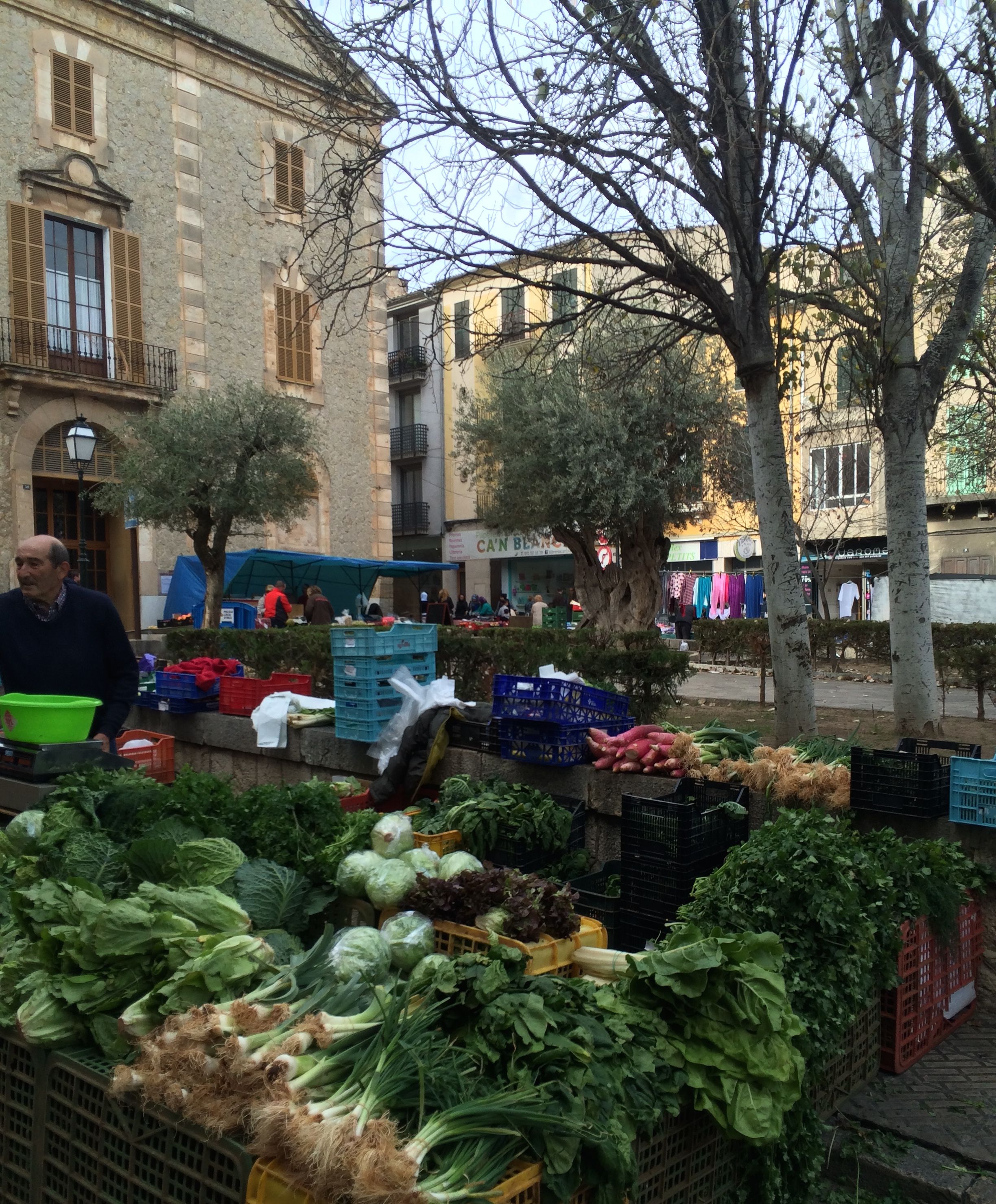 om the high end down to the low end of normal, and I felt more alive and vigorous. Today I feel much better than I did 25 years ago.
I love to cook and experiment with recipes. In our Living Whole immersion retreats, we focus on a whole food, plant-based eating lifestyle, facilitating practical experiences in the kitchen and discussing a broad range of nutrition issues. At our upcoming retreat in Ávila, Spain, we will be adding more recipes that have Spanish roots and flair.
In our local community on Mallorca, we have launched a new project that we call 4 COS4S, or "four things". In Spain, people often say that they want to show us "four things", by which they mean a few things, usually not exactly four. This saying led to the name of the project, which is to encourage local restaurants to put at least four whole food, plant-based items on their menus.
Movement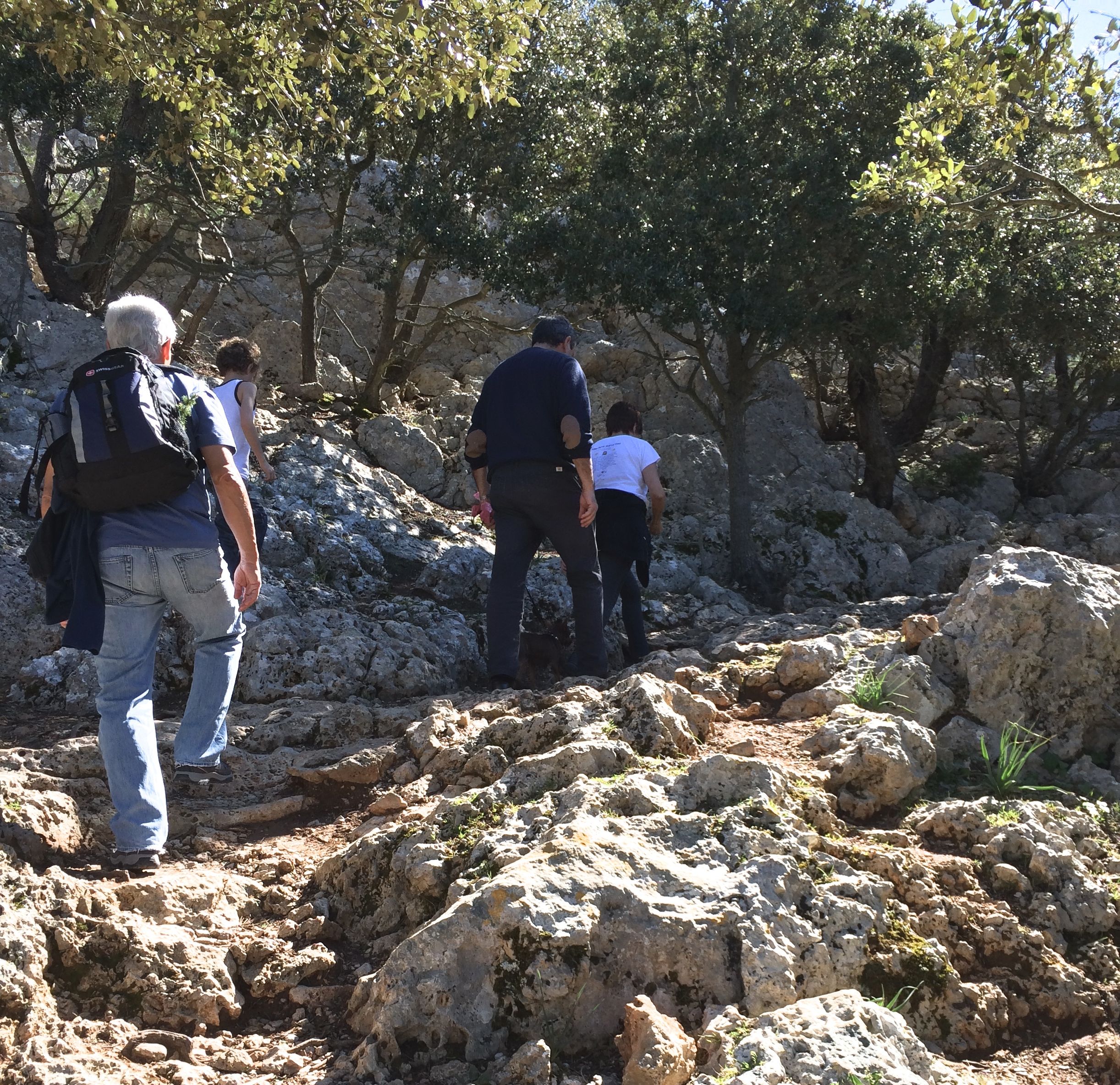 Movement also is essential for me. I try to exercise every day and feel better when I do. My routine includes the elliptical trainer, floor exercises and weights as well as Egoscue postural alignment exercises, yoga, tai chi, qi gong and hiking.
Movement is a key element of our Living Whole immersion retreats. We experience yoga, yoga dance, hiking , horseback riding and any other activities that the facilities support. Often participants share their own movement knowledge and help enrich the retreats for the rest of us.
Mind/Body/ Spirit Disciplines
Stress, worry and fear, those are the things that drove my earlier years. Mind/Body/Spirit Disciplines like Jin Shin Jyutsu, meditation, homeopathy, acupuncture, massage and Odyssey Family Systems work help the energy in my body to flow better.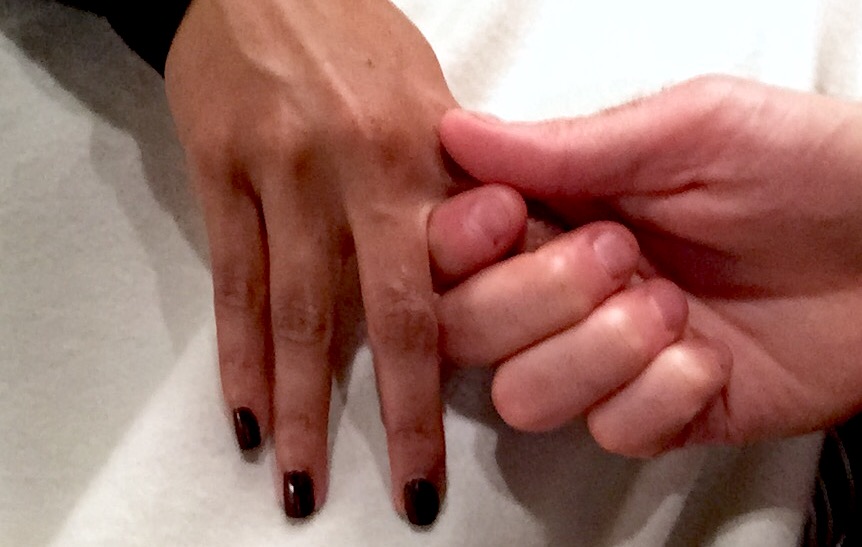 I now have greater strength to live and even flourish with whatever elements of stress, worry and fear come my way. Of course, this is and probably always will be a work in progress, and it is an essential part of our Living Whole immersion retreats.
My goals for this new year are clearer than they have ever been. I want to continue to build a lifestyle that keeps me healthy and gives me energy for all the activities that are important to me.
I want to enjoy my smaller but very diverse world through meaningful relationships. It means so much to me, as a man, that I am living during a time when the President of the United States cries and my Spanish male friends can admire that, and we can talk over dinner about how liberating that is for us. 
I am so much happier. I think this is what I wanted all along, but it took me over five decades to figure it out.
I hope that, as I share my hopes, tears and happiness with my International Integrators colleagues, with the participants in our Living Whole immersion retreats, and with my family and friends in the United States, in Spain and around the world, I will touch a few people who will benefit from what has taken me this long to figure out. Perhaps it will take some of them fewer than 50 years to free their tears and find their paths.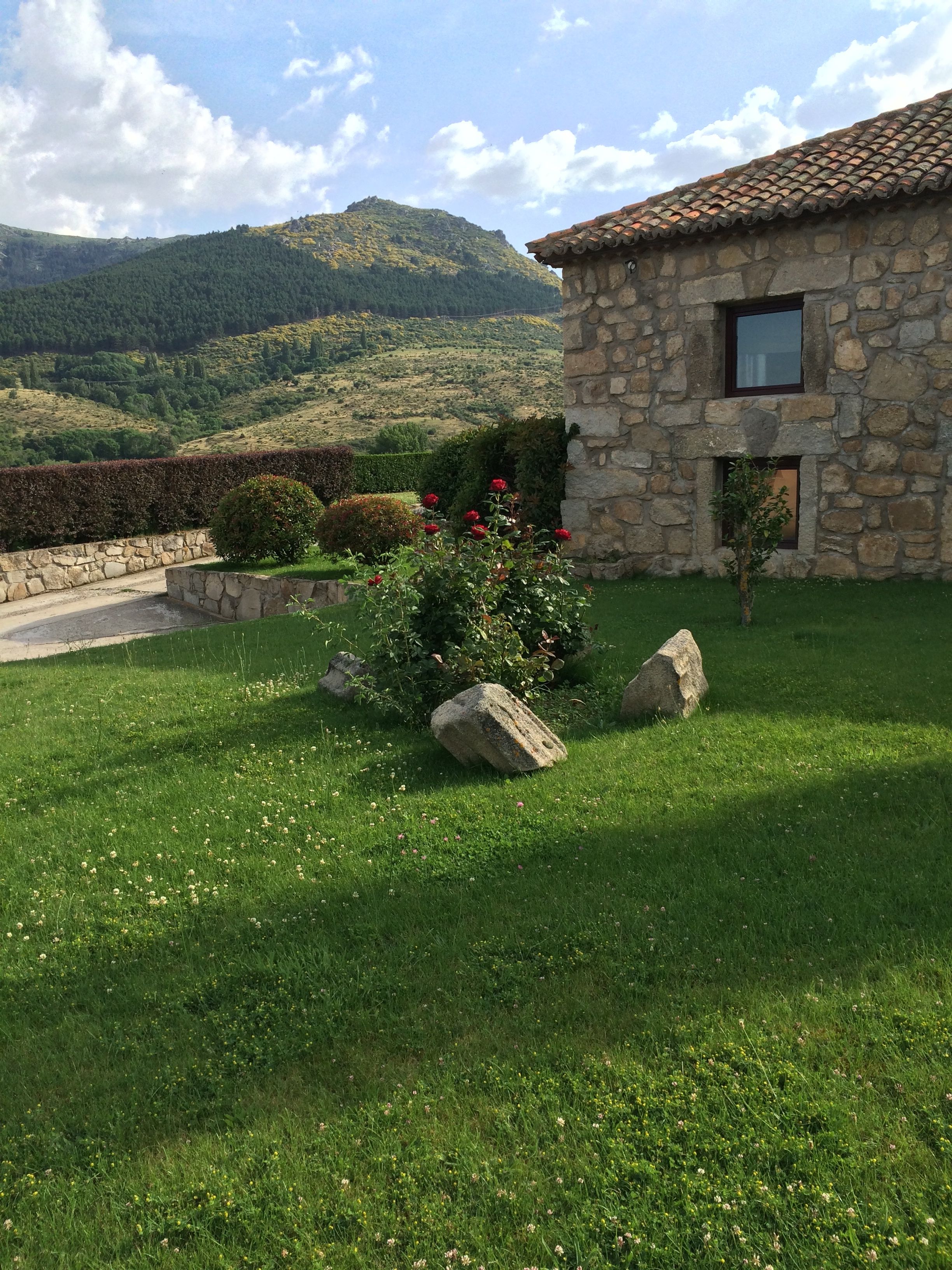 David will be facilitating the food and nutrition portion of the June 2016 Living Whole immersion retreat in the Sierra de Serrota, Ávila, Spain. He will work with participants to prepare meals for the entire group while learning about the benefits of a whole food, plant-based way of eating. David holds a certificate in plant-based nutrition from the T. Colin Campbell Center for Nutrition Studies and Cornell University. David and his wife, Kathryn Hayward, reside in Mallorca, Spain.