Take advantage of Early Bird registration fees until January 15
By Bill Manahan, MD and Kathryn Hayward, MD
As the year is winding down and we reflect back on the public discourse of 2017, we see there is much to improve upon. How can we listen better to one another and enhance our public and private interactions?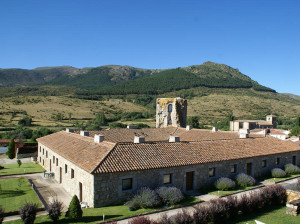 In our Living Whole immersion retreats, we offer ways of working on these challenges. We facilitate many self-care practices that can help improve mental, emotional, physical and spiritual health consistent with our mission to promote Integrative Health globally. You can usher in the New Year by registering now for Living Whole Ávila Spain (June 17-22, 2018).
Have you ever considered visiting Spain? Maybe hiking the Camino Trail (Camino de Santiago) or visiting the walled city of Ávila? The majestic city of Madrid? The ancient cities of Toledo and Segovia? The vibrant seaside city of Barcelona?
Are you interested in a relaxing and informative week in rural Spain with a beautiful mountain view, lots of nature, a wonderful program, delicious food and amazing fellowship?
We invite you to consider coming to Ávila June 17 – 22, 2018. For all the details, go to www.internationalintegrators.org. If you register before January 15, Early Bird registration fees are available to you.
We formed International Integrators a few years ago. One of our projects is offering these five-day Living Whole immersion retreats. In 2015, we gathered in the redwood forest of California. In 2016 and 2017, we held the retreat in Ávila, Spain, which is about 1.5 hours northwest of Madrid.
People from six countries were represented at our 2017 retreat, so it was also an exciting and enjoyable cross-cultural experience. Participants have included family members, couples, friends and co-workers from every profession and walk of life ranging in age from 14 through 87. Here are comments about our 2017 retreat from a few participants: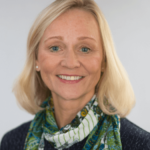 Here is what Carolyn Torkelson, MD wrote. Carolyn is Associate Professor in the Department of Family Medicine and Community Health at the University of Minnesota and Medical Director of Integrative Health at Women's Health Specialists. She is active in clinical research and has authored number of papers on herbal and nutritional interventions. With Bill Manahan she co-chairs the Minnesota Holistic Medicine Group.
"I simply loved Spain and the city of Ávila in which I spent a few days before the retreat began. The retreat was valuable because it offered a broad exposure to healing opportunities. The location was marvelous; a small village (15 miles outside Ávila) nestled in a pastoral setting that offered a tranquil environment for contemplation. The food was a plant-based diet, and we were given the opportunity to learn how to make many of the meals from creative, skilled, local, fun-loving chefs. The days were filled with facilitators leading reflective experiences – both in group and individual sessions. Movement therapy was part of the daily routine with unique "sound therapy" sessions in the evening. Those sessions enhanced my meditation and helped me to rebalance my energy. On many levels, the retreat was an enriching experience that I would encourage anyone to consider."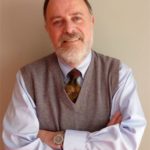 Jon Coppelman is a risk management consultant based in Wellesley, Massachusetts, specializing in workers compensation.
"Living Whole Ávila was more than a just a glimpse of life's possibilities – it was and continues to be a well-defined path. If you are looking for a transformative, life-affirming experience, surrounded by like-minded seekers, supported by wonderful facilitators, Living Whole Ávila is a beautiful place to begin. By the way, the retreat works equally well for couples as for individuals."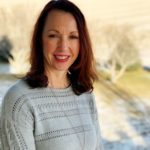 Julie Katseres, DNP, APRN, CNP is a certified pediatric and family nurse practitioner, certified aromatherapy practitioner and reiki master. She currently practices in the Minneapolis, Minnesota VA Health Care System in the area of Palliative Care.
"An entire week of intentional whole living in the beautiful surroundings of the mountains in Spain coupled with the love and support of the faculty and attendees allows one to heal in whatever way is needed at that time. The programming was the right pace, and I especially enjoyed learning about Odyssey Family Systems from Kathryn Hayward, MD. I highly recommend this retreat to anyone – not just healthcare practitioners."
Click here for more testimonials.
We would love to share Living Whole Avila 2018 with you. For more information or to register, click here.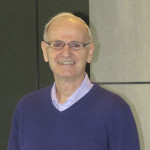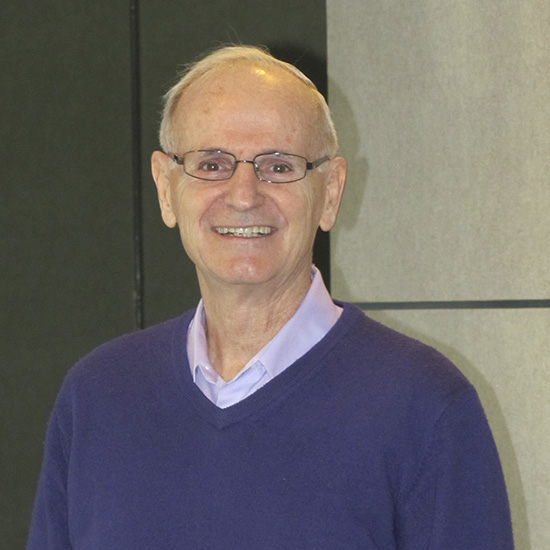 Bill Manahan, MD is Assistant Professor Emeritus with the Department of Family Medicine and Community Health at the University of Minnesota Medical School. He is Past-President of the American Holistic Medical Association and author of the book, Eat for Health. He founded The Wellness Center of Minnesota in 1982, one of the first physician-led integrative medicine centers in the country. In 1994, Bill co-founded Open Door Health Center in Mankato, MN, a clinic for the underserved and uninsured. The clinic is presently serving over 5,000 people each year with over 15,000 yearly visits.
Bill also served, for many years, on the clinical faculty of Mayo Medical School in Rochester. During that time, Bill had over 80 Mayo medical students spend two to six weeks with him in his office. Bill helped pioneer two integrative medicine programs for medical students from North America. These programs are designed to educate and encourage medical students to become leaders in integrative medicine. The programs are known as the Leadership and Education Program for Students in Integrative Medicine (LEAPS into IM) and the Humanistic Elective in Activism and Reflective Transformation and Integrative Medicine (HEART-IM). Both of these programs are supported by the American Medical Student Association (AMSA).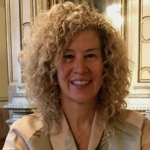 Kathryn Hayward, MD co-founded and developed International Integrators because she loves to collaborate with others who share her vision for global Integrative Health. She brings to International Integrators her experience in the practice of conventional medicine as a primary care internist at Massachusetts General Hospital and Harvard Medical School, and in the practice of Integrative Health. Kathryn marvels at the power of collective, conscious action on the part of like-minded individuals to manifest change, and loves contributing to that action.
In 2004, Kathryn created a private integrative health practice, Odyssey Journey: A Collaborative Approach to Wellness (www.odysseyjourney.com), which brings together what she regards as the four disciplines that comprise integrative health (conventional medicine, movement, food and mind/body/spirit disciplines). In 2013, she published her first book, "Odyssey Family Systems Companion Guide," which is available on Amazon Kindle.
Kathryn has served as one of the Harvard representatives to the Consortium of Academic Health Centers for Integrative Medicine (CAHCIM). From 2011-2013, she served that group as core faculty, and for the final year, as Program Director, of the Leadership and Education Program for Students in Integrative Medicine (LEAPS into IM). More recently, she joined the core faculty of the Humanistic Elective in Activism and Reflective Transformation and Integrative Medicine (HEART-IM) for the 2014 and 2015 programs. Both LEAPS and HEART are supported by the American Medical Student Association (AMSA).