By John Coppelman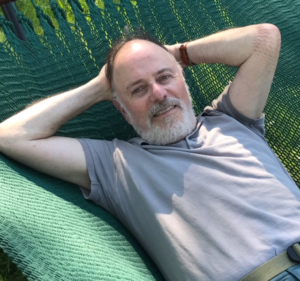 I would like to say that I recognized the unique opportunity embodied in the Living Whole immersion retreat in Ávila, Spain and that I signed up on my own, but that would be "fake news". I signed up because my wife, Nancy, was determined to go and invited me to join her. Despite my well-established phobia for groups, I agreed.
I have long held a vague vision of a whole, integrated life: being in a loving relationship (check), eating a wholesome diet (sporadic), sharing life experience with like-minded seekers (rare), nurturing body, mind and spirit through massage, workshops and conversation in a peaceful mountain setting (dream on). And finally, living unplugged, off the grid, far from the demands of the working world (theoretically possible).
I write this a few weeks after our Living Whole Ávila experience in June, 2017. We are definitely back on the grid, with the ongoing pressures of family and work life, maintaining a house too big for two people, with the ecstasy of Ávila slowly fading away. Yet the community of new friends and deep connections from the retreat still exist. Participants are here for me and I am here for them. We are practicing Jin Shin Jyutsu self-care. We are working through recipes from the retreat. We retain memories of a deeply transformative experience.
We are continuing the journey that Kathryn Hayward calls "Odyssey Family Systems"  – aptly named, as Odysseus himself had a few difficulties trying to navigate his way back home. We have a new-found sensitivity to the triggers that are deeply rooted in our childhoods. We are working to keep our hearts and minds open and expansive, and we have set the intention of living as whole as possible. (By the way, the retreat works equally well for couples as for individuals.)
I am grateful for Nancy's determination to try something radical and different, I appreciate my (somewhat surprising) willingness to participate fully, and I treasure the entire experience. Living Whole Ávila was more than a just a glimpse of life's possibilities – it was and continues to be a well-defined path. If you are looking for a transformative, life-affirming experience, surrounded by like-minded seekers, supported by wonderful facilitators, Living Whole Ávila is a beautiful place to begin.
Jon Coppelman was a participant at the June, 2017 Living Whole Ávila immersion retreat in Spain along with his wife, Nancy. When Jon is not swinging in a hammock, he is a risk management consultant based in Wellesley, Massachusetts, specializing in workers compensation. He is also known for his prowess in the kitchen and devotion to his wife Nancy and daughters Julia (25) and Anna (23).