By Kathryn Hayward and David L. Thomas, Jr.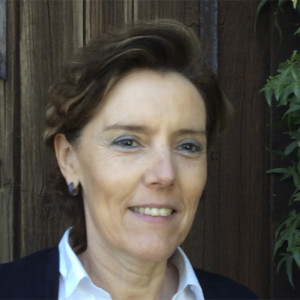 From the beginning, Teresa wholeheartedly embraced an integrative approach to cancer. During her first surgery 4 ½ years ago, we joined her husband Andoni, daughter Ainhoa and sister Marisa at Teresa's hospital bedside, offering jin shin jyutsu and smuggling in miso soup and other healthful foods. During her recovery, we lived in their Madrid home for 5 weeks. David taught Andoni about whole food, plant-based nourishment and Kathryn introduced Andoni and Marisa to the art of jin shin jyutsu. Andoni bought a massage table, and we did jin shin jyutsu with Teresa twice daily.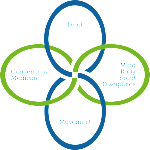 Teresa's journey with cancer included rounds of chemotherapy and radiation, as well as several more surgeries. Her recoveries and the associated symptoms were eased with healthful foods, jin shin jyutsu, homeopathic remedies, expressive psychotherapy, meditation, sound bath music therapy, other energy-clearing therapies and lots of humor. During many of those years, Teresa's zeal, lack of pain and nausea, and good appetite allowed her to travel to Portugal and Mallorca and enjoy their mountain home in Avila and their seaside home in Altea. For Thanksgiving three years ago, she visited Barcelona with us and other friends, climbing through the Sagrada Familia cathedral and tromping around the city.
In June, Teresa developed sudden symptoms that required hospitalization. Investigative scans showed that the cancer had taken over most organs in her body. Teresa, Andoni, Ainhoa and Marisa spent 9 weeks in the hospital. A thin, weak Teresa returned home 6 weeks ago. We returned to Madrid and joined the family team. David shopped and prepared food, and Kathryn helped with the medical and energy therapies.
Each day, as we sit with Teresa, Andoni, Ainhoa and Marisa, we know that soon Teresa will transition out of her earthly body. These years have changed all of us, and have guided our sense of purpose.
Teresa fiercely loves life, especially her family. She wants to see her daughter married someday, and to hold her grandchildren.  She thrives in the mountains near Avila, where she was born. What joy we felt walking those mountains with her, searching for mushrooms. The Avila home is filled with dried flowers, pine cones and other gifts of the land.
Teresa also loves living in Madrid, close to the Royal Palace and the busy streets of the city center, where she and Andoni have always loved to walk arm-in-arm, exploring restaurants and shops. She has an eye for aesthetics, which she manifests in the design and decorating of the Posada in Avila, a retreat center and hotel that she and Andoni constructed out of the ruins of an old castle destroyed by Napoleon. Every corner of the Posada has the touch of Teresa.
When you fall in love with someone, your heart enfolds that person forever. Loving Teresa has changed us. She has deepened our appreciation for the breathtaking beauty of life. She has strengthened even more profoundly our commitment to helping people learn about Integrative Health.
Marisa has studied jin shin jyutsu and become certified in the art, with the plan to offer sessions professionally. Her daughters have also been influenced, and Marta, who is studying medicine, now has the ability to place her hands therapeutically on her future patients. Monica now knows how to listen for pulses and open blocked energy pathways.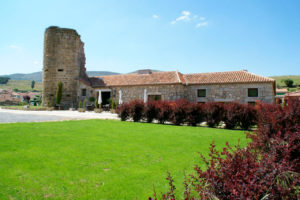 Ainhoa has created a business in the Posada, offering wedding services to people who want to celebrate their special day in the gorgeousness of the mountains and her mother's beautiful decor.
Andoni has retired from being an airline pilot and, while caring full-time for Teresa, has created a flower business and invested in many projects marked by beautiful spaces that honor his wife's sensibilities and natural elegance.
Andoni has keen observations about what he has experienced while traveling this road with cancer. He sees ways to make this journey better for others in similar situations:
There is no hospice service in Spain. Without our involvement, it is likely that Teresa would have had to do like other Madrileños and go through her final weeks in a hospital.
The food in the hospital is terrible and not healthful.
Contributing to improving these conditions will take fortitude, tenacity and savviness. The time for that will come.
For now, we hold each other and Teresa while her strong spirit separates from her weakening body. We will always love and admire her, and strive to follow her inspiring example.
Teresa's strength of spirit, her love, her humor and her beauty will live on through all whom she has touched.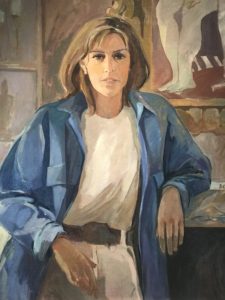 Teresa Jiménez was born in a small town in the mountains near Ávila, and was raised in Madrid. From her mother and grandmother, she learned to love being creative in the kitchen, focusing on traditional Spanish recipes. She studied law and has been a businesswoman all of her professional life. One of Teresa´s businesses is the Posada Real Torre del Mayorazgo, which she owns and runs with her husband Andoni Nieto, sister Marisa Jiménez and daughter Ainhoa Nieto. Teresa passionately believes that their hotel can help people improve their health through hosting immersion retreats, and she has been deeply committed to doing so through her work as a facilitator with International Integrators in its Living Whole immersion retreats.
Kathryn Hayward, MD co-founded and developed International Integrators because she loves to collaborate with others who share her vision for global integrative health. She brings to International Integrators her experience in the practice of conventional medicine as a primary care internist, and in integrative health, as well as her connection to the natural world. Kathryn marvels at the power of collective, conscious action on the part of like-minded individuals to manifest change, and loves contributing to that action.
David L. Thomas, Jr., JD co-founded and developed International Integrators in concert with his passionate desire to initiate change in the way that we care for ourselves and each other, and the way we interact with and affect our natural environment. He brings his background as an attorney and businessman, and his expertise in nutrition and plant-based cooking and eating, to the collaborative effort to identify, mentor and support leaders in Integrative Health. David holds a BA in Spanish Literature from Haverford College, a JD degree from Georgetown University and a certificate in plant-based nutrition from the T. Colin Campbell Center for Nutritional Studies and Cornell University. He will be facilitating the nutrition and cooking curriculum in June at the next Living Whole Immersion Retreat in Ávila, Spain.