By David Read, MPH, MBA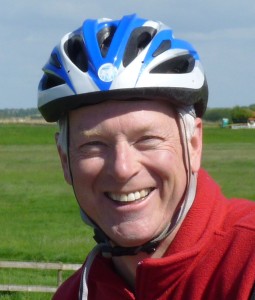 Many of us dread going to doctor appointments. Quite apart from long delays in waiting rooms, open-backed hospital gowns and cold exam tables, we dread the hassle of getting to the medical center and finding parking.
A few years ago, we had to solve the problem of too many employees and patients vying for too few parking spots at Dana-Farber Cancer Institute in Boston, one of the many institutions that make up the Longwood Medical Area. Our patient volume had increased to the point where there wasn't enough parking for the patients.  Patients would arrive, not be able to find a parking spot in the garage and either miss or be late for their appointments. The patient care flow and operations were severely compromised and our clinics ran late every day. Everyone was frustrated – patients and providers alike. We could no longer afford the luxury of permitting employees to park in the garages underneath the hospital.
We looked at all the possible solutions and, after a lot of brainstorming meetings, expert analyses and debates, I was responsible for announcing a policy that instantly made me the number one most unpopular hospital administrator in the history of the institution.
We told many of the able-bodied employees that they could no longer park on site. This decision gave parking priority to the patients who were coming for appointments.
We did our best to soften the blow for the hard-working employees by arranging off-site parking and bus transportation. But, even so, for many people this added time and aggravation to their daily commute. So I got a lot of hate email.
An important aspect of our Integrative Health mission in International Integrators involves the movement of our bodies, which can be challenging in our modern lives of desk and car sitting.  So, as one of the leaders of the institute, I gave up my parking spot and started commuting to work by bicycle.
Other employees got the same idea, and soon the alternative of biking to work became very popular. We added bike racks to the campus of each institution, and the number of bike commuters continues to grow by the day.
Yet further building and growth around the Longwood Medical Area has continued to add to traffic congestion and has resulted in increasingly unsafe conditions for cyclists. By solving one problem, we had created another.  But rather than going backward, we are embarking on an initiative to make it safe to cycle in the Longwood Medical Area. This 4-minute video is the start of that process, highlighting the issue and proposing some solutions.
David Read was the Administrative Director for Cardiology at Massachusetts General Hospital and Chief Operating Officer for the Department of Medicine at the University of Pennsylvania Health System. He is currently the Vice President of Ambulatory Care Operations and Medical Oncology at the Dana Farber Cancer Institute in Boston, Massachusetts. He serves on the Advisory Council of International Integrators, bringing his professional expertise and dedicated history as a philanthropist to our organization.
He is also Chairman of Board for the 15-state East Coast Greenway (ECG) project (www.greenway.org) which seeks to create a long-distance, urban, shared-use trail system linking 25 major cities along the eastern seaboard between Calais, Maine and Key West, Florida. David views trails, and the exercise they can provide, as a wonderful way to help prevent and combat heart disease, diabetes, childhood obesity and certain types of cancer.
David has an MBA from Boston College and a Masters in Public Health from Harvard University where he studied epidemiology and health policy. He lives in Topsfield, Massachusetts with his wife, two children, six chickens and two hamsters. He has his pilot's license and has done historical research on the Halifax explosion of 1917. His major hobby is woodworking (www.davidreadwoodworking.com) and he has made many pieces of furniture.