Two social media trends, #MeToo and #HowIWillChange, have gone viral. How can their effects create lasting change? Our three-part blog series, Reaction and Action, explores how Integrative Health contributes to sustained personal and cultural transformation. In Part 1 and Part 2 of the series, we examine the context and importance of the #MeToo and the #HowIWillChange phenomena. In Part 3, we invite you to become involved in the #SameDifferenceProject, a newly launched International Integrators initiative that involves you, your iPhone and your urge to contribute to #HowIWillChange.
By Kathryn Hayward, MD and David L. Thomas, Jr., JD
The winds of change have fomented a hurricane called #MeToo. The recent hurricanes Harvey, Irma, Maria and Ophelia devastated particular geographic areas of the Earth. The magnitude of Hurricane #MeToo is vast and global, and its effects are just beginning.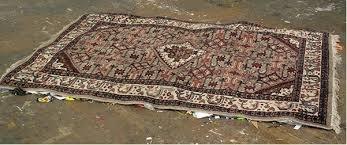 Hurricane #MeToo tears into bedrooms, closets, offices, hotel rooms, locker rooms, ripping up rugs under which centuries of stories have long been swept.
Catapulted airborne, trampled rugs and liberated filth sting eyes and fill lungs.
With a collective cough, we have, in unison, hocked up an elephant.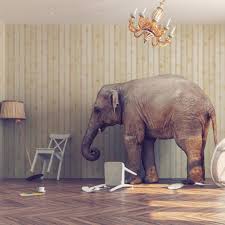 At first, we stared in shock at the elephant. A nanosecond later, we started tweeting #MeToo #MeToo #MeToo.
Change happens in an instant, in the snap of your fingers. It might take centuries to get to that instant (and in this case, it has).
Suddenly we see, hear and speak of the elephant. What has been hidden in the dark now moves into the light, and we finally tell the stories that tumbled out when the door of the secret closet called Shame was ripped off its hinges.
#MeToo provides a forum for those stories. From Hollywood and sports celebrities to leaders in every profession and industry to the least famous among us, stories of abuse, coercion and prejudice are spreading like the devastating wildfires in the United States, Portugal and Spain.
The stories are heartbreaking and nauseating in their familiarity.
Even as our attention ricochets from story to story, our need for change presses us not to linger in story. The stories give us the magnitude of the problem. Once we have that, it's time to move to action. We have a contract with history to attend to. While the #MeToo stories are about sex, the reason the stories exist is about the age-old abuse of power.
If we really want to evolve as a human race, #HowIWillChange is where to engage our attention. Emphasis on the word "Will".
Yes, tell the stories.
Yes, listen to the stories.
Yes, be moved by the stories.
AND take action.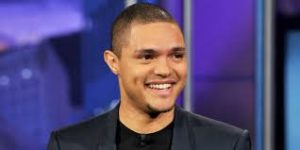 Trevor Noah, the host of The Daily Show, poignantly said, "Racism does not stand up to contact." We have been fixated on that comment ever since we heard it a few weeks ago. By "contact", we hear Trevor saying, "Listen, really listen, to another person's point of view."
In our Living Whole immersion retreats, we call this "Generous and Reflective Listening".
A jazz musician might pick up on Trevor's statement and riff off of it:
Racism does not stand up to contact
Sexism does not stand up to contact
None of the "isms"…the prejudices…stand up to contact
Power abuse does not stand up to contact
…You can improvise and keep the riff going….
So how can we take action to erase "isms" and address the abuse of power? By working together in the Hurricane #MeToo clean-up. After only a few days of #MeToo, we have plenty of information about the magnitude of the challenges. Now it's time take action and deploy the resources required to do what is needed.
Generously listen to one another.
Commit to How I Will Change.
After Hurricane #MeToo, there is no going back. We can't undo the effects of a hurricane. But we can appreciate that there is much good that can come from what we will learn, create and build anew.
In next week's blog post, we look from an Integrative Health perspective at #HowIWillChange, the viral trend that evolved from #MeToo, and how each of us can contribute.
Kathryn Hayward, MD co-founded and developed International Integrators because she loves to collaborate with others who share her vision for global integrative health. She brings to International Integrators her experience in the practice of conventional medicine as a primary care internist, and in integrative health, as well as her connection to the natural world. Kathryn marvels at the power of collective, conscious action on the part of like-minded individuals to manifest change, and loves contributing to that action.
 David L. Thomas, Jr., JD co-founded and developed International Integrators in concert with his passionate desire to initiate change in the way that we care for ourselves and each other, and the way we interact with and affect our natural environment. He brings his background as an attorney and businessman, and his expertise in nutrition and plant-based cooking and eating, to the collaborative effort to identify, mentor and support leaders in Integrative Health. David holds a BA in Spanish Literature from Haverford College, a JD degree from Georgetown University and a certificate in plant-based nutrition from the T. Colin Campbell Center for Nutritional Studies and Cornell University. He will be facilitating the nutrition and cooking curriculum in June at the next Living Whole Immersion Retreat in Ávila, Spain.