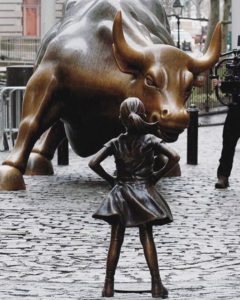 The Reaction to Action series invites us to take an honest look at judgment. When we judge another, we separate from that person. When we judge ourselves, we separate from ourselves. Judgment creates power imbalances, which fuel sexism, racism, and so many of the world's ills. Our personal health and the health of our world depend upon our meeting the "urge to judge" with remedies that help us find common ground. Last week's exploration of the #MeToo Twitter movement, and this blog's focus on the #HowIWillChange movement offer power-rebalancing action steps in an exercise called Generous and Reflective Listening. 
By Kathryn Hayward, MD, David L. Thomas, Jr., JD, Sarabeth Rees, MBA and Nicole Zambolla, MS-3
The #MeToo campaign has birthed a Twitterstorm of lofty intentions called #HowIWillChange, a call to men to change cultures of sexual violence. Can we harness this considerable energy and generate lasting change in ourselves and in our world?
Note the power in the hashtag's four words:
HOW I am going to accomplish my action plan.
I take full responsibility for my thoughts, words and deeds.
WILL CHANGE tells my audience that I welcome witnesses. This is more than an intention. I'm revealing that I have thoughts and behaviors that I don't like. I plan to change these things about me. I am announcing an action plan.
The #HowIWillChange phenomenon is only a week old. It was launched on October 16 by Australian journalist Benjamin Law, who tweeted: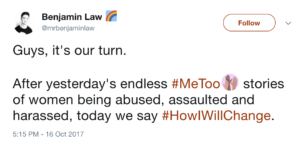 Law is referring to what began on October 15, when actress Alyssa Milano asked followers to share their stories of sexual harassment and assault using #MeToo.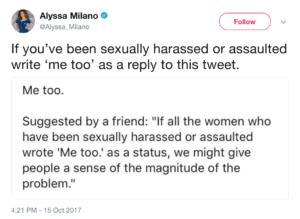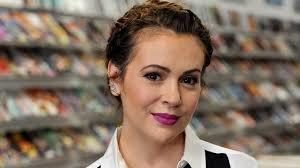 The #MeToo hashtag went viral immediately, and countless people across the globe have been sharing stories of sexual misconduct ranging from sexual harassment to rape. It's now a trend here in Spain and other Spanish-speaking countries under the hashtag #AMiTambien.
The "Me Too" movement didn't start with Milano on Sunday. It started in 1996 when Tarana Burke was a youth camp director. One of her young campers, Heaven, confided in Tarana that she was being sexually abused by her mother's boyfriend. Within five minutes of the start of the conversation, Tarana felt physically and emotionally overwhelmed.
Her reaction was so unexpected and so strong that she shut down the conversation and fled.
Only later did Tarana realize that her feelings came from her own repressed history of sexual abuse. Through her process of learning, growth and healing, she created the Me Too Movement. Today, she is working on a documentary entitled "Me Too," due out next year.
On the Just Be Inc website, Tarana poignantly describes her overwhelming physical and emotional experience as Heaven began to confide in her.
What happened to Tarana can happen to anyone who has experienced trauma.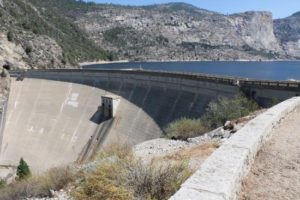 Trauma comes out of the blue. It floods us with terror, excruciating pain, shame. What do we do with these powerful feelings?
We build a strong dam inside ourselves. The dam holds back the feelings so that we can continue to live our lives. We can look and act "normal". We can go to school and work, earn a living, engage in relationships, eat, sleep. We can soldier on for years.
But, that body of water behind the dam is always pressing, pressing, pressing against the structure of the dam. Dams hold back enormous potential energy. Reservoirs created by dams not only suppress floods but also provide water for activities such as irrigation and human consumption.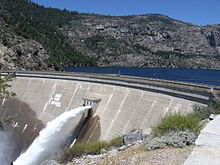 Some dams are specially designed to provide energy for hydropower, creating electricity and improving many aspects of life.
Likewise, Tarana and other trauma survivors instinctively harness their dammed-up energy, doling it out during daily life. Many people with trauma histories follow professional paths like Tarana has, where they go into service professions. They feel a deep need to help others, to make the world a better place.
At some point, a "Heaven" may enter the life of the trauma survivor. The dam gets breached. Tarana's description of what happened is reported by many others: feelings of overwhelm, shutting down, fleeing, shame, pain, fear. Life changes forever when a dam bursts.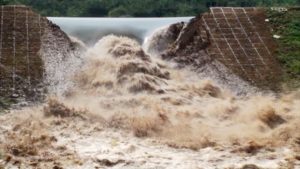 Tarana told CNN on October 17, 2017:
That was the genesis of the movement — to help young women of color who had survived sexual abuse, assault and exploitation.
On one side, it's a bold declarative statement that "I'm not ashamed" and "I'm not alone." On the other side, it's a statement from survivor to survivor that says, "I see you, I hear you, I understand you and I'm here for you or I get it."
The movement has taken a life of its own. It started with young people and I quickly realized adults needed it too.
When you experience trauma and meet other people that have a similar experience, and you show empathy for each other, it creates a bond.
Tarana put her finger on essential features of trauma recovery:
I see you.
I hear you.
I understand you.
I'm here for you.
Empathy creates an essential bond between us.
Taking the time to really see, really hear, really understand another person gives the most precious gift we can give: unconditional love.
So, if the #HowIWillChange movement results in people sitting with one another and sharing gifts of unconditional love, then the movement really can engender lasting change. Please take a few minutes to see what people are writing on #HowIWillChange.
It's one thing to make bold declarations on social media, which has lots of witnesses but little accountability. It's another to transform in real life, where our relationships with ourselves and with friends, family and culture draw on longstanding patterns that are fueled by our vulnerabilities.
How can we make the most of the energy unleashed within these hashtag movements?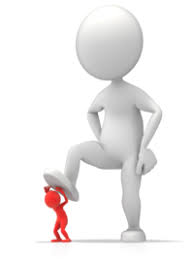 First and foremost, we broaden the focus beyond sexual abuse of women. All abuse is abuse of power. Perpetrators and victims of every kind of abuse have much in common, not the least of which is that they are not on a level playing field. Abuse of power relies on power disparity.
Every person who expresses an intention to change can initiate a heart-to-heart conversation with another person. That sets in motion forces that can level the playing field and align power positions, bringing about enormous good.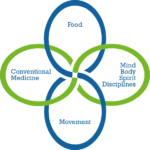 An efficient and effective way to do this is through Generous and Reflective Listening. One version can be done in a short, 20-minute exercise which allows two individuals to share something meaningful.
The exercise can be done in person or on-line. In our Living Whole immersion retreats, we facilitate in-person experiences of Generous and Reflective Listening.
In the Integrative Medicine Scholars Program (IMSP), a virtual learning experience for medical students from various cultures and countries, we ask the students to pair up and engage in Generous and Reflective Listening using video conferencing programs. This exercise, which Nicole Zambolla, one of the student course directors, helped us design for IMSP, has led students to startling realizations.
Chuhao Nie, one of the IMSP medical students, reported that: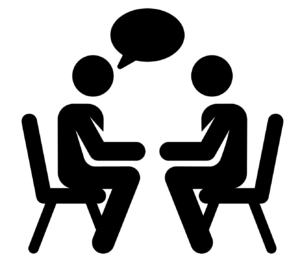 I was skeptical and unsure about the idea of [being] face-to-face "in-person" with a person you have never met before. I guess it was a natural human reaction to the unknown. But somehow, … knowing that I had all my partner's attention during the talk, being able to see each other during the entire time helped a lot and made the conversation easier.
As the conversation proceeded, I was amazed by how much you can know about a person in only five minutes of talking.
To experience what Chuhao described, here are the guidelines for how to do the exercise.
---
Generous & Reflective Listening
(Guidelines based on an exercise in the Integrative Medicine Scholars Program)
(approx. 20-25 minutes)
Sit with a partner. Make eye contact and settle into the experience.
−Sit facing one another and focus on one another's eyes, either in person or through the camera of the computer.
−Settle into the experience by engaging your three-part breath: Place your right hand over your heart and your left hand over your lower belly. Breathe into your lower belly, then your ribs, then your upper chest, then exhale.
−Give yourselves a few minutes to breathe deeply and connect with one another.
Generous Listening Portion – 5 minutes per person
−Each person in the pair will speak about the topic:
"I want to change____ about myself.
This is how I intend to take action to make the changes: ____."
−As the listener:
Notice how it feels to listen, really listen to the person speaking.
You may jot down a few notes to remember the details of the story, but keep eye contact as much as possible. Try not to make vocal sounds or ask questions. Allow your own silence and encouraging eye expressions to be part of the experience.
−As the speaker:
How does it feel to be listened to, without interruption, for five whole minutes?
Reflective Listening Portion – 5 minutes per person
−After each person has listened and spoken, each listener will then share what he or she heard during the Generous Listening portion.
−Each person will share what s/he heard by beginning with:
"I heard that you want to change___.
 I heard you say that your plan for making change is____."
−Share as much of the story as you can remember hearing. Once you are finished, the speaker will fill in anything you forgot to mention.
−Pay attention to how you are feeling, and report it to your partner.
---
Please write to us at info@internationalintegrators.org with a description of your experience. Let us know if it would be ok to share it with others in our blog format, with or without identifying information. If you are willing to be identified, please send us a short bio and photo in .jpg or .png format.
In our next blog post, we will describe our newest International Integrators project, called the Same Difference Project (#SameDifferenceProject).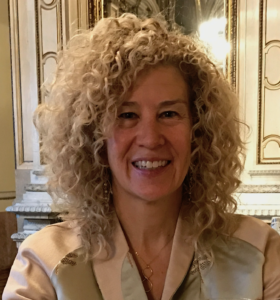 Kathryn Hayward, MD co-founded and developed International Integrators because she loves to collaborate with others who share her vision for global integrative health. She brings to International Integrators her experience in the practice of conventional medicine as a primary care internist, and in integrative health, as well as her connection to the natural world. Kathryn marvels at the power of collective, conscious action on the part of like-minded individuals to manifest change, and loves contributing to that action.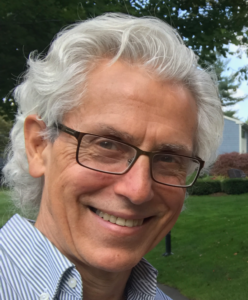 David L. Thomas, Jr., JD co-founded and developed International Integrators in concert with his passionate desire to initiate change in the way that we care for ourselves and each other, and the way we interact with and affect our natural environment. He brings his background as an attorney and businessman, and his expertise in nutrition and plant-based cooking and eating, to the collaborative effort to identify, mentor and support leaders in Integrative Health. David holds a BA in Spanish Literature from Haverford College, a JD degree from Georgetown University and a certificate in plant-based nutrition from the T. Colin Campbell Center for Nutritional Studies and Cornell University. He will be facilitating the nutrition and cooking curriculum in June at the next Living Whole Immersion Retreat in Ávila, Spain.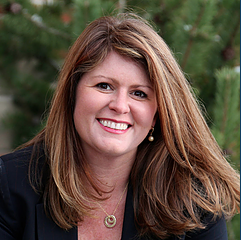 Sarabeth Rees, MBA, Principal in The Hyalite Group, is an accomplished strategist and business leader, and has advised Fortune 500 organizations all over the world. Highly respected by clients, colleagues and partners for her business insights, positive outlook and interpretative ability, she works with senior management teams to address complex business challenges. Sarabeth leads the International Integrators project, "Living Whole: A Learning Community," which brings Integrative Health, wellness and self-care education to universities.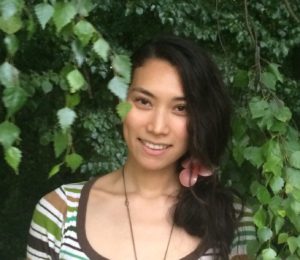 Nicole Zambolla, MS-3 currently attends the Medical University of Lublin and dreams of merging eastern and western medical practices harmoniously. She was initially introduced to this idea when she interned at the UCLA Center for East-West Medicine. As a course director for the Integrative Medicine Scholars Program, Nicole hopes to inspire empathy and compassion in her scholars for not only their future patients but for their own minds and bodies as well.