By Wendy Werneth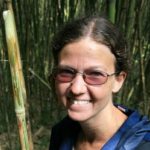 "Nomadic vegan" might sound like a contradiction in terms. After all, throughout human history nomadic peoples have always been either hunter-gatherers or pastoralists who move from place to place in search of pastures for their animals. In either case, nomads have depended on animals for their survival, in many cases using them as a source of food, clothing and shelter.
But in modern times, those of us who are privileged enough to have the money to do so are now able not only to travel anywhere we want, but also to eat whatever we want. And so, a new way of living has become possible – the nomadic vegan lifestyle.
My Journey to Nomadism
Even as a young child, I was fascinated by far-away lands and always had a deep desire to explore the world and all its wonders.
For the past 17 years, I have been living a more or less nomadic life, travelling across 7 continents and 98 countries, with stops here and there to work and earn more money to continue the journey.
My Journey to Veganism
The vegan part of my lifestyle is a much more recent addition; I first became aware of veganism in the spring of 2014 and became fully vegan a few months later, on 10 September 2014.
I remember the date because it was the day I boarded a flight to Athens, Greece to start a three-week trip around the country.
While I had felt compelled to go vegan for some time before that, my fear that being vegan would ruin travel had been holding me back. Still skeptical, I decided to give it a trial run on that trip, and from that first day I never looked back. Not only did being vegan not ruin travel, it actually made it better!
I discovered a new country and its culture through its cuisine in a way that I never had before. While researching Greek food in search of vegan dishes, I found out about the Greek Orthodox Church and its fasting traditions.
It turns out, many Orthodox Greeks eat a mostly vegan diet for more than 180 days of the year!
While other tourists stuck to the familiar options like gyros, moussaka and maybe an occasional Greek salad, I uncovered a slew of traditional Greek dishes that most visitors to the country never get to taste.
And while not all the countries I've visited since then have been as vegan-friendly as Greece, in every case being a vegan traveler has opened a new window onto my destination and allowed me to understand and connect with its people, culture, animals and environment in a unique and fulfilling way.
I also enjoy food on a level that I never have before. No longer willing to settle for greasy, cheap convenience food, becoming a nomadic vegan has turned me into a foodie and given me a deep appreciation for the simple tastes of fresh, whole foods.
The Birth of The Nomadic Vegan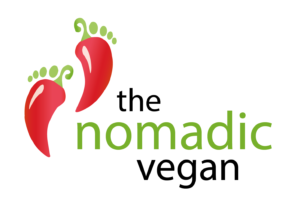 It became immediately obvious that I had harbored many misconceptions and false beliefs about vegan travel, and I knew I wasn't the only one.
And so, in an effort to help others overcome the same apprehensions and mistaken beliefs, I created The Nomadic Vegan, where I offer tips for vegan travelers and share my own travel experiences and the vegan food I discover in different countries around the world.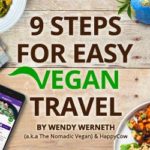 Recently, I also wrote a free ebook in collaboration with HappyCow, called 9 Steps for Easy Vegan Travel. In the book, I show people that travel as a vegan really isn't as hard as they think, and I give them practical advice on how they can make their travels healthier, less stressful, more memorable and more delicious.
I knew that this was crucial information that people needed to hear, and that by allaying people's fears I was helping to grow the vegan movement.
And yet, lately I'd been feeling that a crucial piece of the puzzle was missing.
The Missing Piece
Yes, I'm helping other vegans and aspiring vegans by showing them that vegan food can be found in every country of the world, that vegan travelers aren't missing out on anything, and that being a vegan traveler is actually incredibly rewarding and fulfilling.
But, instead of just showing travelers where they can find vegan food, why not also show local restaurants that all these travelers are out there looking for this kind of food?
I had a few ideas about how I might do this, but it seemed like a daunting task that would be way too much for just one person.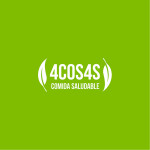 And that's when I came across International Integrators and their wonderful 4 COS4S initiative! The outreach work they are doing with restaurants in Mallorca sounded exactly like the kind of thing I hoped to do with restaurants in the places I travelled to.
I immediately contacted Kathryn Hayward, M.D. from International Integrators, and she was very generous in sharing with me the materials they have used in their outreach and the results they have achieved so far.
It was clear from early on that our missions were aligned and that we would make a great team. And so, we are now planning to join forces and spread awareness about the benefits of a whole food, plant-based diet to as many corners of the globe as possible!
The past few years have been one of the more sedentary periods of my life. I've been living and working in Geneva, Switzerland, so my vegan travels have consisted mainly of short trips in Europe.
Returning to Nomadism
That will all change in 2017, though, when my husband Nick and I plan to get back out on the road and back into the rhythm of long-term travel. If all goes as planned, we will be traveling to places where veganism is not very well known at all – places like the Balkans, Russia and Mongolia.
It will be a thrilling challenge, and a wonderful opportunity to spread awareness.
In talking with Kathryn, it has become clear that outreach with restaurants will be a months-long process, and that I won't be in one place for long enough to see the fruit of the seeds I plant.
And so, brainstorming is now under way about ways to educate and empower the local people in those places, so that they can carry on the work and continue to follow-up with restaurants long after I've made the initial contact.
I hope to establish localized "Nomadic Vegan Clans" that are part of the larger "Nomadic Vegan Tribe". Together, we will work not only to ensure that vegan travelers have somewhere to eat, but also to introduce the local people to veganism and whole plant foods, and to show them how eating this way is good for their own health, their fellow humans, other animals and the whole planet.
These plans are in the very early stages, and it´s way too soon to know how this will all pan out. Will there be challenges? Obstacles? Frustrations? You bet. But I know that this is my calling, and that I have to try.
The Nomadic Vegan's mission is to show people how they can be vegan anywhere and spread compassion everywhere. By collaborating with International Integrators on the 4 COS4S project, I will finally be able to fulfill that second part of my mission.
Wendy Werneth is a nomadic traveler and vegan foodie who seeks out vegan treasures in the most unlikely places. She's on a mission to show you how you can be vegan anywhere and spread compassion everywhere. You can follow her adventures at The Nomadic Vegan and download her free ebook, "9 Steps for Easy Vegan Travel".