By Kathryn Hayward, MD
Our newest International Integrators project, Living Whole Online, was created to help with the current phase of the pandemic, and we call the series Evolving in the Time of Coronavirus.
We now see ourselves entering Phase 3 of the pandemic, characterized by some special needs that we want to address through this project. Conversing together, both in voice and in sharing energy, will be part of the balm that we offer during these challenging times.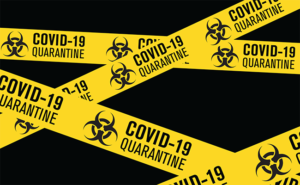 Looking back, we see that Phase 1 began in the early months of 2020 and was heavily influenced by global quarantines. We were fearful about the new world that we were facing, and many people thought that we had a few weeks to live in lockdown until life became "normal" again.
We wrote three blogs during the quarantines, about Thriving, Gratitude and Protecting:
March 15, 2020 Thriving in the Time of Coronavirus
One of the challenges in life is learning how to do more than survive…learning how to thrive, to live a meaningful, connected, joyful life. We often can't control our external environments and being in the midst of a pandemic really makes that clear. However, we can work with our internal environments, learning to accept what cannot be changed in the external environment, and changing what we can.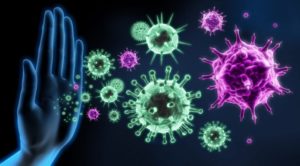 March 23, 2020 Gratitude in the Time of Coronavirus
There is a lot of dangerous, irresponsible rhetoric guiding people to avoid or delay the only action that makes sense: to fully quarantine, to practice social distancing for at least a month.
WE have the power to take action if our local, state and federal governments are not creating full quarantine. We can stay home and quarantine ourselves and our families NOW.
If you are one of the workers who cannot quarantine, we honor you and extend our deepest gratitude to you. Because of you, we are safer. Because of you, we do our part and quarantine.
April 12, 2020 Protecting in the Time of Coronavirus
The coronavirus is changing the world. As each of us focuses on protecting ourselves and those we love, two questions dominate most people's thoughts:
How do I cope with and protect my world right now?
How do I protect everything I love and cherish as I look to my future?
We feel stress from the uncertainty, especially as the pandemic continues week after week. Uncertainty makes us want to act, to do something. If we scan the globe for specific things we can do, we find glimmers of hope, guidance and wise leadership. Jacinda Arden, Bill Gates, Dr. Michael Greger, Dr. T. Colin Campbell and Nelson Campbell, and Lauren Chandler offer some light.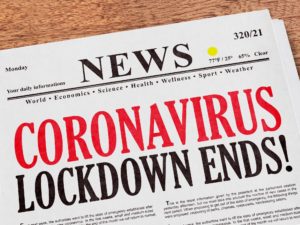 We prepared for Phase 2 while we were still in quarantine. We looked ahead to the lifting of lockdowns and anticipated that there would be a lot of chaos, uncertainty, anxiety and misery. So, we conceived of two types of Living Whole Online programs: Boost Your Immunity and Sound Bath.
Boost Your Immunity is meant to help people work with and cultivate Integrative Health principles including food, movement and mind/body/spirit disciplines. Because there are no curative medications or vaccines for COVID 19, our best way forward is to strengthen our immune systems as much as we can. Doing so involves feeding ourselves healthfully, moving our bodies mindfully and keeping our energy systems flowing as freely as we can given the stress and duress we are facing.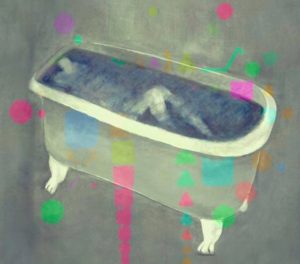 Sound Bath is a deeply meditative experience that people have while in the comfort of their homes listening to music composed by Maia Ibar and Tristan Martineau, two French musicians who have studied how to clear blocked chakra energy with particular vibrational frequencies and tones. We have also been privileged to have two Sound Baths with NYC musician Camilla Padgitt-Coles and her colleagues Zeljko McMullen and Ka Baird.
The Boost Your Immunity sessions lend themselves to collaborations with people who bring a variety of skills, messages and expertise. We want to cultivate the idea that, to live in the Time of Coronavirus, we can make adjustments in our lives that help us do more than survive…we can thrive. We can choose, through our free will, to do things that benefit us, that boost our abilities to live in this new world that often feels dangerous, unsupportive and uncertain.
Our sense of Phase 3 is that we are experiencing escalating uncertainty and anxiety. With the loosening of lockdowns, new viral infections and deaths are increasing. Yet, leadership in many countries continues to be chaotic, affecting both human health and economic health.
Our programs beginning this Sunday, August 16 and beyond are intended to help us calm this escalation. At 11am EDT/5pm CET, I will be guiding us through three Jin Shin Jyutsu sequences that are poetically called The Janitors, because they help us clean up the energetic dirt, dust and grime of our past experiences. These are very effective in helping us with trauma, and we all have been living with trauma.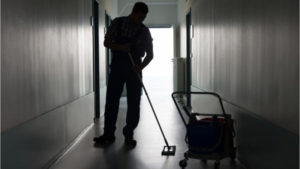 While we are experiencing The Janitors, let's converse. How are we feeling? What are we doing to help ourselves during this time? What are we doing to help others? Let's have an easy, free-flowing and supportive conversation that strengthens each of us and our community.
At 12noon EDT/6pm CET, we will smoothly transition into a Sound Bath with Maia Ibar and Tristan Martineau whose music will continue the energy-opening work of the Jin Shin Jyutsu and transport us into a place of peace and tranquility that has energetic benefits that will last well beyond the hour that we are with them.
We look forward to continuing this journey with you as we all learn to evolve and thrive together in this time of coronavirus.
Kathryn Hayward, MD co-founded and developed International Integrators because she loves to collaborate with others who share her vision for global Integrative Health. She brings to International Integrators her experience in the practice of conventional medicine as a primary care internist at Massachusetts General Hospital and Harvard Medical School, and in the practice of Integrative Health. Kathryn marvels at the power of collective, conscious action on the part of like-minded individuals to manifest change, and loves contributing to that action.