by Ursula Peer, La Lemonista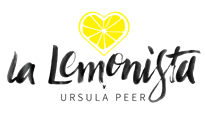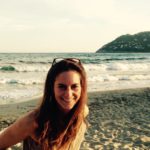 Hi everybody, I am back and very happy to share some inspiration for the Earth Dog Year 2018, which started about a month ago. What does Chinese New Year have to do with a healthy lifestyle and wholesome diet? Traditional Chinese Medicine (TCM), having an incredibly holistic view of life, incorporates ancient wisdom about Chinese astrology and the oldest known book, the I CHING. I would like to share some of that learning with you today.
As the newest member of the International Integrators team of Facilitators, I am excited to be part of this wonderful movement making our world a better place. As a passionate believer in the healing powers of food, I have studied TCM and been trained as a nutritionist, herbalist, detox chef and stirrer in the best sense of the word. I will be one of your food guides if you join us at the the Living Whole immersion retreat, June 17-22, 2018 in Ávila, Spain!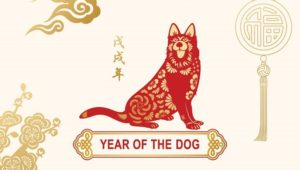 2018 is the Yang Earth Dog Year.
It will be a time of loyalty, fairness and an era to cultivate integrity of character.
Honesty will be non-negotiable.
The dog will sniff out the truth.
The element Earth can bring stability, structure and fortune when we choose to walk down the path of right and kind and focus on how to nourish ourselves.
Both Chinese astrology and the famous I CHING oracle are the sources of the three essential recommendations for 2018:
#1 Choose wisely what shall nourish us.
The meaning of nourishment goes far beyond the physical level. The year 2018 will be about all kinds of nourishment, about feeding mind, body and soul.
Go for the right and kind choice.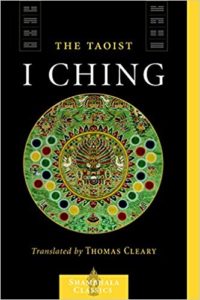 Luckily this year's energy supports re-evaluation and electing NEW approaches (YAY, choosing wisely made easy!!!) so why not think twice about these questions:
Who do I surround myself with in everyday life?
And what with?
How and why do I handle things the way I do?
Are my actions kind and honorable?
Do my decisions serve me and others?
Filter wisely…that's what the I CHING oracle says:
Nourishment
Constancy brings good fortune
See the jaws…your own quest for something real to fill your mouth
#2 Be wise, optimistic and committed
Both Chinese astrology and oracle recommendations indicate that optimism and enthusiasm will be our best partners throughout the year.
Being mindful is a reward-promising challenge for 2018. Adopt a calm approach to whatever everyday life brings along, practicing observation without being judgmental, thus making wise decisions.
Loyalty and integrity, a sense of fair play and commitment
Lightness paired with principles and dignity
These are all qualities defining our beloved four-legged friends, and shall bring abundance in 2018
# 3 Nourish yourself and others
In 2018 we shall not only nourish ourselves, but also others.
Instead of spending our time pondering and speculating, it is favorable to stay in motion and make necessary decisions when they arise.
Healthy movement is the order of the year – exercise such as cycling, swimming, hiking and inline skating is highly recommended by TCM for 2018.
Our reward for following through with what this year`s energy is all about will be wisdom, a clear mind, committed relationships …. and good health.
Which finally brings us to my true passion:
Health and nourishing food :-)!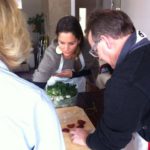 In the Year of the Earth Dog, simply put, it's all about nourishing ourselves and looking after our core…. and as loyal readers and guests you may enjoy:
Starting with freshly boiled water in the morning … followed by a warm breakfast without bread or animal products (almost there!)
Eating 3 regular cooked meals strengthen our core best (add raw foods in summer or hot climates)
Avoiding eating and drinking at the same time
Preparing the environment by eating in a good mood and peaceful atmosphere…digitally detox while eating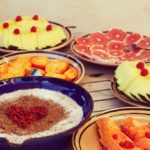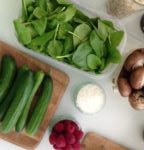 The following foods and preparations are especially recommended in Chinese Earth Dog Yang Year:
Clear or creamy soups with very little fat, root vegetables, sweet potato, pumpkin, potato, millet, rice, corn, roll barley, radicchio, grapefruit, endives, dandelion, aromatic seasoning that's not hot (lots of fresh herbs), saffron, vanilla and edible flowers in any form and shape.
For my saffron-infused topinambur soup recipe for 2018, contact me through my Facebook page!
The Fire element will affect the Earth element this year, which translates into avoiding foods that create dampness and, above all, damp heat, which in turn means avoiding sweet, fatty and hot-spicy dishes:
The classic examples are coconut curries, cheese fondue with schnapps, garlic cream sauces, chili chocolate…also sweet cocktails and liqueurs, ginger chocolate, frozen foods, microwave-heated foods, wheat, dairy products and especially in hot climates / in summer the combination of meat and cheese, dairy and sugar, carbonated alcohol, deep fried, fatty meat / fish and generally pork are not the best choices this year.
These combinations create dampness that can affect the heart: high blood pressure, tachycardia, heart stuttering and phlegm can occur, psychosomatic effects such as ambiguity, perceived time pressure, emotional cravings or manic-depressive moods can occur.
Dr. Florian Ploberger (www.florianploberger.com), one of my long-time teachers whose wisdom and kindness I admire greatly, every year has concocted a western medicinal herbal tea formula especially for the male Earth Dog year, which clarifies our spirit, calms the mind and strengthens our core.
I am honored to share the recipe for readers of all ages with Florian's approval – feel free to have it blended by an herbalist near you so as to have it at hand throughout the year!
Dr. Ploberger's Herbal Tea for the Earth Dog Year
Jasmine petals (Jasmini flos) 1.5 g
Rose petals (Rosae flos) 3 g
Lavender blossoms (Lavendulae flos) 3 g
Turmeric (Curcuma longae rhizoma) 3 g
Angelica root (Angelicae archangelicae radix) 3 g
Mandarin peel (Pericarp. Citri retic.) 3 g
Yarrow (Millefolii herba) 3 g
Sweet wood roasted (Glycyrrhizae herba tosta) 1.5 g
www.florianploberger.com
If you tend to suffer from heat sensations, palpitations, restlessness, sleep disorders, hypertension, elevated blood lipid levels or inflammatory processes, blend in:
Hops (Humulus lupulus) 1.5 g
Dandelion root (Taraxacum officinale, radix) 3g
which makes the tea slightly bitter and cooling, which brings relief to the above-mentioned symptoms.
Add 0.5 – 1 liter of hot water, infuse for 3 minutes and strain, drink throughout the day.
(The quantity corresponds to the daily dose for one person)
If your pharmacist or herbalist cannot provide tangerine peels, you can replace them with the same amount of lady's mantle.
Hexagram # 27
In Chinese astrology, each year is assigned to one of the 12 zodiac signs, one of the five elements and also the female or male principle—Yin or Yang.
And, as if that was not enough, it is also attributed to one of the 64 hexagrams of the I Ging!
The I CHING is believed to be the oldest existing book and is considered a philosophical system that depicts the rhythms of life and helps us find harmony within ourselves and our environment.
It consists of 64 hexagrams (symbols) of 6 lines each, one of these hexagrams is assigned to each year, for 2018 it is the number 27 called JAWS or NOURISHMENT – the symbol looks like an open mouth, which explains our nourishment task for 2018.
I wish you a truly fulfilled, happy Earth Dog Yang year full of joy and loyal friends!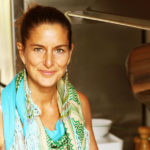 Ursula Peer grew up in Austria and now lives on the Mediterranean island of Mallorca where she met Kathryn Hayward and David Thomas, co-founders of International Integrators, with whom she felt an immediate and deep connection. Her passion for healthy food along with her expertise in the ancient wisdom of healing through whole foods drew Ursula to the beautiful work of International Integrators. She has a master's degree in business and sports science and left the corporate world over 10 years ago to focus on the correlation of nutrition and health after her own personal experience of healing with a Traditional Chinese Medicine (TCM) diet. Sharing her passion and experience at her detox retreats, workshops and cooking classes in Austria, Switzerland, the UK, Mallorca and Formentera, she most enjoys empowering her guests to take responsibility for their own health and well-being. Her acclaimed health retreats (www.detoxmallorca.com) attract clients from all over the world. Ursula focuses on creating delicious, plant-based seasonal dishes, always finding the right one for every friend and occasion; that's why her friends started calling her the alchemist. Ursula feels both honoured and inspired to be a part of the healing experience offered at Living Whole in Ávila, Spain and looks forward to spreading inspiration all around.