By Kathryn Hayward, MD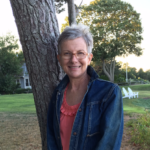 "Happy New Year 2020, the year of perfect vision."
"How cute," I thought. 2020…20/20…
Nancy Coppelman, a participant in Living Whole Ávila Spain 2017, sent me this message. I was feeling inspired by New Year's intentions as I put the finishing touches on the curriculum of our January 17-20 immersion retreat, Living Whole New England 2020.
How do we cultivate "perfect vision"?
For me, "perfect vision" is embodied by the Living Whole definition of Unconditional Love:
I see you
I hear you
I love you for where you are in your journey and how you are doing your journey
An ophthalmologist regards 20/20 vision as evidence of clarity, or sharpness of vision.
Clarity of vision offers possibilities for growth and transformation.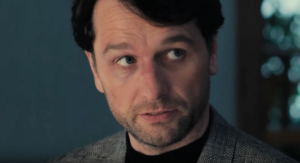 In the film "A Beautiful Day in the Neighborhood", Tom Hanks, as Mr. Rogers, questions how a journalist received a facial laceration. Lloyd Vogel (Matthew Rhys), assigned to interview Mr. Rogers for Esquire Magazine, instead finds himself being probed by Mr. Rogers.
Mr. Rogers' steady gaze, kind eyes and loving curiosity cause Lloyd to withdraw defensively but, even with distance, he is deeply affected by how Mr. Rogers sees him. Mr. Rogers offers Lloyd the chance to resolve longstanding fear and anger and live his life with clearer vision.
Truly seeing another person with acceptance and compassion, as Mr. Rogers gently taught children during some 912 TV episodes between 1968 and 2001, is a skill that requires daily practice, and can help us and those we love to resolve deep-seated conflicts.
The most challenging lesson I have had to learn as a parent is to honor, truly honor, my children's choices, and accept their free will as they wend their way on their life's journeys. At times, it has been very hard for me to offer unconditional love…to truly see them, to truly hear them and to truly love them for where they are on their journeys and how they are doing their journeys.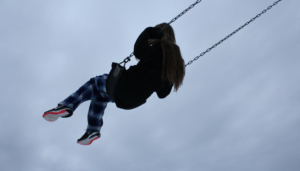 Yet, that is our job as we parent emancipating children. For many of us, the job does not come naturally. We have to work at it and learn the lessons over and over again.
Whether we are parents learning those lessons with our children, or children learning those lessons with our parents, we each have the opportunity, within that intimate parent-child relationship, to learn skills that we can apply to the challenges presented to us by the world at large.
In our work lives, our friendships and our daily movements, we encounter people in conflict with themselves and with others. We are tempted to judge them, criticize them, change them. We cannot possibly know the lessons that they have to learn, nor the pace at which they must learn their lessons.
When we realize that we cannot possibly know these things, we can accept them with more ease and grace.
Acceptance allows us to have clarity of vision…20/20 vision…something fundamental to bring to the demands of the year that is just beginning.
Happy New Year…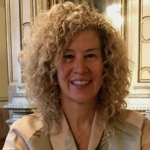 Kathryn Hayward, MD co-founded and developed International Integrators because she loves to collaborate with others who share her vision for global Integrative Health. She brings to International Integrators her experience in the practice of conventional medicine as a primary care internist at Massachusetts General Hospital and Harvard Medical School, and in the practice of Integrative Health. Kathryn marvels at the power of collective, conscious action on the part of like-minded individuals to manifest change, and loves contributing to that action.