By Anna Forliti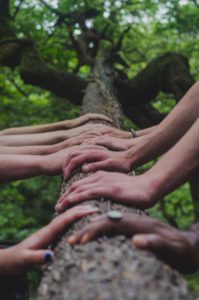 I am not sure about you, but I have been craving connection and community more than ever since the Pandemic changed things. I appreciate more the little ways that we are able to safely connect with each other.
Living Whole Online is one way for all of us to experience connection and to be a part of a community that values self-care so that we can stand in our own power and together lift each other up.
Another form of connection that has become progressively more important for me over that past 16 years is the connection to my body. This is one of the most valuable gifts we have available to us on so many levels.
Think of your body as one form of community. We are not made up of separate parts or pieces. Everything works together in an intricate and truly amazing way. There is no professional (doctor, scientist, etc.), no matter how intelligent and skilled, who fully understands the workings of the human body. It is not possible.
You are the person who is best able to know your body. Only you can feel what is going on inside. If you are paying attention, deeply paying attention, you have the power to prevent and heal chronic pain and illness by taking action based off your body's cues. Your body will tell you when it is out of balance or if it doesn't like something. In most situations your body will offer many signs over a long period of time before you actually see pain or disease. This is why being connected and grounded in your body is so important and valuable. Don't underestimate the power of what your body is saying. Use that information to make lifestyle changes and to work as a team with the appropriate health professionals to reach your goals.
Living Whole Online offers opportunities to connect with your body through Postural Healing and Sound Baths:
On Sunday, July 5th at noon EDT (11am CDT and 5pm Central European Time), Maia Ibar and Tristan Martineau  will be offering a July kick-off Sound Bath.
On Sunday, July 12th at 11am EDT (10am CDT and 5pm Central European Time), I will be hosting the Living Whole Boost Your Immunity Session on Postural Alignment which will include some exercises and mediation.
This will be followed immediately by another Sound Bath offered by Maia and Tristan at noon EDT (11 am CDT and 5pm Central European Time) . The combination of connecting into your body through the postural alignment exercises, then continuing to deepen through meditation, followed going even deeper with the Sound Bath is worth experiencing.
In May I began a Virtual Postural Alignment Movement Series that includes a lovely community of individuals who I look forward to seeing each Tuesday and Thursday. The first class this month is on July 7. We set intentions and then use breath, posture exercises and meditation to shift ourselves more into alignment. If you are looking for a safe community and want to find more freedom in your body, we would love for you to join us!
Find peace, joy and freedom through breath, posture exercises and meditation. Next Session: Tuesday, July 7 – Thursday, July 30, 2020
Tuesdays & Thursdays 4pm PT /5pm MT/ 6pm CT / 7pm ET, 45 minute classes
Try It & Love It – July Special: Full Session (8 classes) $99 Tuesday only (4 classes) $75;
Thursday only (4 classes $75); individual classes $20/class
Regular Pricing:
Full Series (8 classes) $120; Tuesdays only (4 classes) $80; Thursdays only (4 classes) $80; individual classes $25/class
You may read what some of my clients have experienced on the Living Whole Online testimonials page.
I hope that you will find ways for us to stay connected.
www.posturalhealing.com Anna@posturalhealing.com
+1 (612) 282-7707
Facebook & Instagram: @posturalhealing
I am grateful we are connected through the Living Whole Community and would love for you to be a part of the Postural Healing Community as well!
May you find ways to build community for yourself that are aligned with who you are and the vision you hold for yourself. It is such an important component of being healthy and well.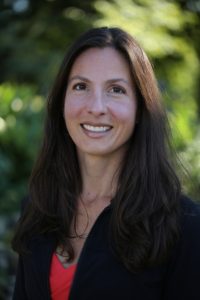 Anna Forliti, owner of Postural Healing LLC, is an Egoscue Certified Postural Alignment Specialist and Advanced Exercise Therapist who has been helping people heal from chronic pain and improve function & performance for 10 years.