By Nina Gheihman, Hadley Johnson and David L. Thomas, Jr.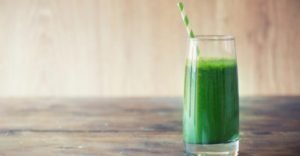 International Integrators members Nina Gheihman and Hadley Johnson brunched with Co-Founders Kathryn Hayward, M.D. and David Thomas and Advisory Council member David Read and his family during a visit to Boston. While we conversed over delicious food, Nina and Hadley each shared their current passions for smoothies.
Get out your blender and try these!
Peppery Green Vanilla Smoothie
By Nina Gheihman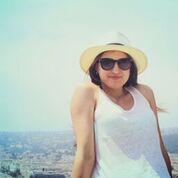 Green smoothies are all the rage nowadays. And why not? They are the perfect way to get some more greens into your life, while barely noticing as you drink something that tastes like dessert!
This recipe came about by accident, when one day I wanted to make a green smoothie but only had arugula around, rather than the usual spinach or kale. I thought at first that it would be very strange for a smoothie, given arugula has quite a distinctive, peppery taste. And yet, it is precisely this quality that makes the smoothie simply fantastic. Combined with the vanilla and cinnamon, it's truly like drinking an indulgent milkshake!
4 frozen bananas*
2 cups nut or grain milk**
2 cups fresh arugula
Dash of vanilla extract
Dash of cinnamon
Blend in a powerful blender, and enjoy!
Almond Butter Mocha Banana Smoothie
By Hadley Johnson
2 cups frozen bananas*
2 tablespoons raw almond butter
1 tablespoon Turkish ground espresso (or try a decaf ground coffee)
1 cup filtered water
5 soaked dates
1 teaspoon cacao nibs
1/2 avocado
Blend in a powerful blender, and enjoy!
*To make frozen bananas, simply wait until bananas ripen to the point that they are spotty, with "cheetah" spots all over, which signals a higher fruit sugar content. Then peel and cut into pieces, and place in a container in the freezer. Wait at least a day for the bananas to become fully solid. You can use fresh bananas too, but it is the frozen fruit which gives smoothies that ice-cream like consistency.
**You can use almond/hemp/oat/rice milk. Just make sure there are no additives, such as sugars or carrageenan, just the basic whole ingredients. You can make your own almond milk from raw almonds.
Some thoughts on smoothies
By David L. Thomas, Jr.
Smoothies are popular and have become an increasingly common way that many people add fruits and vegetables to their diet. This can be particularly helpful to people who are constantly on the go and for those who are trying to get their children to consume more fruits and vegetables. They also can be helpful to those who are transitioning to a more whole food, plant-based eating lifestyle.
Smoothies have become a multibillion dollar industry as many people have turned to them for quick breakfasts, snacks and meal replacements. Not all smoothies are created equal, however. Smoothies can vary greatly in their content. Some commercially available smoothies, whether freshly prepared or packaged, contain added sugars and other ingredients that cut across their nutritional benefits.
While smoothies have these benefits, they are meal replacements. In the following video clip from the Physicians Committee for Responsible Medicine, Alec Baldwin's humorous take on the meal replacement trend offers us an opportunity to consider this question.
It is important that we be conscious about what we are eating and why. Perhaps we drink a smoothie because we are transitioning to a more whole food, plant-based lifestyle. Maybe it's because it's a way to consume greens that otherwise would not be consumed because they are not palatable for us or our children.
Does the smoothie make us feel full? Are we eating more calories than we might otherwise? Do we want that extra sugar, which leads to glycemic highs and lows that may be more pronounced than through eating whole fruits? Some good materials on these questions may be found in Dr. Michael Gregor's Nutrition Facts posts and in Dr. Tom Campbell's post on the T. Colin Campbell Center for Nutrition Studies website.
For those of us who consume smoothies, perhaps the most important issue is the content of the drink. Recognizing that sugars in fruit-based smoothies are concentrated, it is important not to add additional sugars. Adding greens can not only be a source of additional nutrition but it can help reduce the overall sugar content of the drink. And sipping our smoothies slowly also may help.
Nina Gheihman and Hadley Johnson are both grad students who have found smoothies to be helpful in nourishing themselves in a very busy time in their lives. Give their recipes a try. Play with the content of greens and the various types of fruits. Make up your own and send them to us!
Nina Gheihman is a PhD Candidate in Sociology at Harvard University. Her dissertation is a comparative study of veganism in the United States, France, and Israel. On a professional level, Nina is interested in understanding how the same cultural practice can mean different things across societies, and what we can learn about what makes a particular culture more receptive to a plant-based diet. On a personal level, Nina is an advocate for how a plant-based diet shapes health, environment, ethics, and social justice, and how it can be a way of bringing people from many different backgrounds together. Nina has been vegetarian for most of her life for ethical reasons, and transitioned to whole food, plant-based veganism in the last couple of years, which was the most rewarding experience of her life. Inspired by the power of this lifestyle for her own life, Nina founded a plant-based advocacy group called Boston Plant-Based Millennials, which is affiliated with PlantPure Nation, and organizes monthly potlucks and other special events. She has also worked with the Boston Vegetarian Society and the Harvard Food Literacy Project to bring this lifestyle to a broader audience in the Boston community. Nina is an avid ballroom and salsa dancer, Francophile, yoga practitioner, and cook who sees recipes more as inspiration rather than as a set of rules, and especially loves to make whole food, plant-based desserts for friends to enjoy. 
Hadley Johnson works as an advocate for people who want to move toward a whole food, plant-based lifestyle.  She is completing her graduate masters program in Wholistic Nutrition, Mindfulness, and Public Advocacy at Lesley University and upon graduation will be board certified in Holistic Nutrition. She holds a Plant-Based Nutrition certificate from the T. Colin Campbell Center for Nutrition Studies and Cornell University. She is the Social Media Manager for PlantPure Nation and also does social media work with Michael Greger, MD and NutritionFacts.org.
Hadley has been plant-based for most of her life, having gravitated to this lifestyle for ethical and health reasons.  She is convinced that adopting a whole food, plant-based lifestyle was the best decision she ever made. She loves experimenting with new lifestyle approaches and learning new things about plant-based health. Hadley also enjoys practicing yoga, going to museums, sketching, reading, writing, spending time at the beach and most of all enjoying time with the people she cares about.
Hadley knows how confusing switching to a whole food, plant-based lifestyle can be. She loves helping others change their lifestyle and live life to the fullest with health and compassion. Her involvement with International Integrators as Social Media Consultant supports these interests.
David L. Thomas, Jr. co-founded and developed International Integrators in concert with his passionate desire to initiate change in the way that we care for ourselves and each other, and the way we interact with and affect our natural environment. He brings his background as an attorney and businessman, and his expertise in nutrition and plant-based cooking and eating, to the collaborative effort to identify, mentor and support leaders in Integrative Health. David holds a BA in Spanish Literature from Haverford College, a JD degree from Georgetown University and a certificate in plant-based nutrition from the T.Colin Campbell Center for Nutritional Studies and Cornell University.