By David L. Thomas, Jr., JD and Kathryn Hayward, MD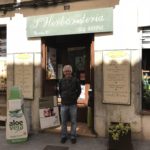 The health food store in the small city of Inca is just a few minutes´ walk from our home on the Mediterranean island of Mallorca. Known in the Mallorquín dialect of Catalán as "S'Herboristeria", and in Spanish as "El Herbolario", it is the source of many of our grains and other specialized ingredients that support our whole food, plant-based diet. We have come to know the owners, Margarita and Joana Llompart, quite well and, in turn, they have helped us know the quality and source of the products we buy from them.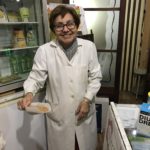 One service that they offer is to grind grains into flour. We generally prefer non-gluten flours such as garbanzo (chick pea), buckwheat groat and quinoa flours. On Mallorca there also is an ancient precursor to modern wheat, pre-GMO and organic from traditional seeds, called xeixa (pronounced shaysha). Margarita and Joana place the grain we choose into their small grist mill, which has a grinding stone instead of steel blades inside, and produce the flour we need. We see the origin of the grain from the bag in which it comes, and we watch as it is turned into flour without losing any of the fiber.
Our friend and colleague, Cati Genestra, has developed a recipe for whole grain bread using flours like those produced in S'Herboristeria.  We call her bread "Pan Cati" or Cati´s bread. Cati generally adds nuts and seeds, and even dried fruit, to make each batch special. You will find the recipe at the end of this blog post. Experiment with flours and add the nuts, seeds and dried fruit of your choice to make your own delicious creations. In our retreats, the Pan Cati goes fast and is in great demand.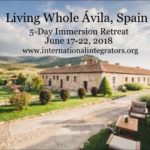 At this year's Living Whole immersion retreat in Ávila, Spain, we will be offering a special workshop in making spreads that are great on Pan Cati or any other bread or rice cake or cracker. Entitled Hummus and Friends, the workshop will cover several kinds of hummus and other spreads as well as a special recipe for green guacamole. Join us June 17 to 22, 2018 and head home with recipes and practical, hands-on experience in making all the whole food, plant-based delicacies we enjoy all week!
Pan Cati (Cati's Bread)
Recipe from Catalina Genestra Villalonga, Mallorca
Ingredients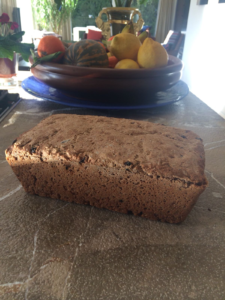 One cube of fresh yeast or one package of dry yeast
Traditional wheat, garbanzo (chickpea), buckwheat groat, quinoa or other flour (organic, non-GMO)
¼ teaspoon of salt
1 teaspoon of natural honey, agave or other sweetener (optional)
Added ingredients from which to select:
Pitted black olives, cut in half
Walnuts cut in half
Flax seeds, ground
Pumpkin seeds and/or sunflower seeds
Other nuts, seeds or dried fruit
Extra virgin olive oil
Instructions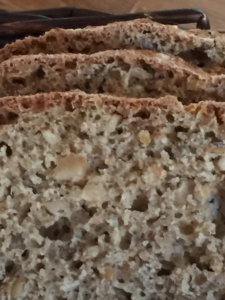 In a large bowl, add the yeast and ¼ cup of warm water and enough flour to create a wet dough. Mix with your hands and let rise in a warm place (140º F).
Add more flour, warm water, salt and any added ingredients. Knead with your hands to create a wet dough. Let rise again in a warm place.
Put the dough in an oiled bread pan and separate the dough from the edges of the pan on all sides with a spatula.
Bake for about 30 minutes (or until it is firm in the center) at 320º F.
Remove from the pan and let cool on a rack.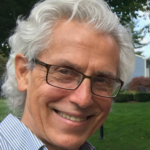 David L. Thomas, Jr., JD co-founded and developed International Integrators in concert with his passionate desire to initiate change in the way that we care for ourselves and each other, and the way we interact with and affect our natural environment. He brings his background as an attorney and businessman, and his expertise in nutrition and plant-based cooking and eating, to the collaborative effort to identify, mentor and support leaders in Integrative Health. David holds a BA in Spanish Literature from Haverford College, a JD degree from Georgetown University and a certificate in plant-based nutrition from the T.Colin Campbell Center for Nutritional Studies and Cornell University.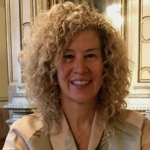 Kathryn Hayward, MD co-founded and developed International Integrators because she loves to collaborate with others who share her vision for global Integrative Health. She brings to International Integrators her experience in the practice of conventional medicine as a primary care internist at Massachusetts General Hospital and Harvard Medical School, and in the practice of Integrative Health. Kathryn marvels at the power of collective, conscious action on the part of like-minded individuals to manifest change, and loves contributing to that action.