By Kathryn Hayward and Stephanie Read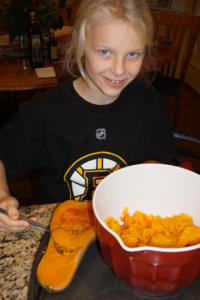 Thanks to the enthusiasm and web savviness of some members of International Integrators, we have been dipping our toes in the waters of social media. Guided by Facilitators Sofía Ruiz-Blake (Switzerland), Gabriela Ruiz-Blake (Spain) and María Laura Chacón Roldán (Syria), our Instagram, Facebook and Twitter presence has been increasing slowly but surely.
In July, Gabriela, Sofía and María Laura met up with Stephanie Read when she and her family visited Spain. Stephanie is one of our youngest Integrators, the daughter of Susie Read and Advisory Council member David Read. It was only a matter of time before Stephanie, who loves to cook in the kitchen with her mom, dad and brother, Brandon, would be sharing her creations online, and she began to do so a couple of weeks ago with our newest Instagram feature, #StephanieSaturdays.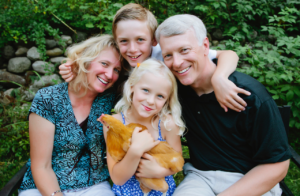 Stephanie is 10 years old and lives in the USA in Topsfield, north of Boston, Massachusetts. When Stephanie was 8 years old, her family began giving a home to baby chicks that hatch on the nearby farm where her mom works. The family raises them in a chicken coop designed and hand-built by her dad, mom and friends. Stephanie feeds and plays with the chickens, many of whom have names of some of the family's favorite Boston sports figures such as Pasternak on the Boston Bruins hockey team. She helps clean the coop and gather eggs.  She also tries to teach them reading and spelling when they are not running around the back yard.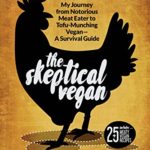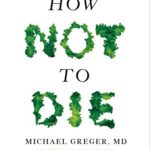 From the moment the first chicks arrived, Stephanie decided that she would no longer eat chicken, and, little by little, her interests in food have transitioned toward whole food, plant-based eating. This is embraced by her parents, who have been influenced by reading The Skeptical Vegan by Eric Lindstrom, and How Not To Die by Michael Greger.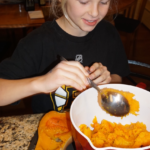 In a recent posting of #StephanieSaturdays, she showed us her method of preparing winter squash, a favorite dish during the cold New England winters. First, she and her mom cut the squash in half and took out the seeds. Then she roasted the squash in the oven until it was soft. After scooping it out of the skin and putting it in a bowl, she mashed it and seasoned it with thyme. Nutmeg and cinnamon can also be used.
You can follow #StephanieSaturdays on our International Integrators Instagram.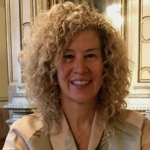 Kathryn Hayward, MD co-founded and developed International Integrators because she loves to collaborate with others who share her vision for global integrative health. She brings to International Integrators her experience in the practice of conventional medicine as a primary care internist, and in integrative health, as well as her connection to the natural world. Kathryn marvels at the power of collective, conscious action on the part of like-minded individuals to manifest change, and loves contributing to that action.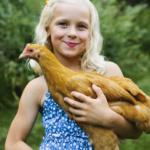 Stephanie Read is the President and Chief Executive Officer of Stephanie's Dog Sitting Service. With her older brother Brandon, whom she employs when demand is high, and when he is being nice to her, they provide dog sitting services both in her home or the dog owner's home throughout Boston's North Shore suburban area. The soon-to-be conglomerate is starting to branch out with new divisions to take care of other genus and species such as cats and tropical fish (separately of course). Stephanie's corporate creed, when it comes to pet care, is: "If we don't do it – you don't need it done."
She is currently excelling in 5th grade. For leisure activities she plays soccer, does gymnastics and dance and plays the piano. She also enjoys cooking and baking and has several whole food plant-based treats in her portfolio, which she loves contributing to International Integrators. Coming soon: frozen pomegranate squares and dark chocolate oatmeal and seed bark.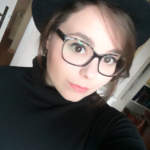 Gabriela Ruiz-Blake was born in Palma de Mallorca, Spain. Growing up in a bicultural family with deep roots across the world, she developed a global view at a young age. At 14 years old she began her outreach work in many developing nations. Her work with underserved immigrant communities in the United States has allowed her to witness firsthand the importance of access to financial and health systems. This understanding was then intensified when she studied microeconomics in Bangladesh and learned that, with free healthcare for women, families can dig themselves out of the poverty trap. Her work in micro insurance in Puerto Rico helped her understand the importance of environmental protection. In 2017, she graduated from Sewanee: The University of the South with a degree in economics. After college she returned to Mallorca and has been working with the Mallorca Women's March to help activate expats and help them engage with local and international politics. She believes deeply in the mission of International Integrators, helping to run the organization's social media.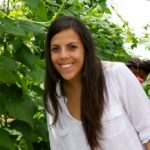 María Laura Chacón Roldán, MD lives in Costa Rica and is a graduate of the Facultad de Medicina of the Universidad de Costa Rica. During her internship year, she spent two months in Boston, Massachusetts doing rotations at Massachusetts General Hospital and Boston Children's Hospital, an experience that significantly affected her worldview and her approach to the practice of medicine.  She has worked in different environments, including primary care clinics and clinics in indigenous communities, two things that have become a passion for her. She spent 2013 in the southern part of Costa Rica, in the town of San Vito, working closely with the Ngobe indigenous community and learning about traditional health practices. Since 2014, she has worked with Doctors Without Borders (Médicins sans Frontières) on missions in South Sudan, Cameroon, Iraq, Democratic Republic of the Congo and Syria. All these experiences have influenced her to seek a more integrative way to practice medicine. She has great interest in healthful nutrition and its healing power. She plans to continue working with Doctors Without Borders while pursuing further graduate studies in global medicine and public health, and hopes to contribute to integrative medicine and self-care in Costa Rica in collaboration with International Integrators.