This Sunday, July 26, Living Whole Online is offering a wonderful pair of programs that will tantalize your palate, nourish your body and touch your soul. Such a beautiful way to finish out your weekend. Please join us!
BREAKFASTS TO BOOST YOUR IMMUNITY
Join our LIVE COOKING SESSION with Detox Expert Ursula Peer this Sunday, July 26
Learn from Ursula's kitchen while you cook in yours!
Ursula will share 5 of her own recipes.
You will be sent the grocery list for 2 of these recipes which you can cook alongside Ursula's live session this Sunday if you wish.
(…Or simply watch her cook, or watch the replay if you are busy this Sunday. Your registration includes a video of the session.)
Her recipes will be
warm
plant-based
organic
delicious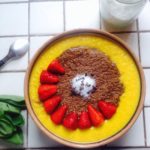 AND free from:
Gluten and wheat
Refined sugar
Refined salt
Yeast
Alcohol
Dairy (= lactose free), meat and fish, all animal protein and fat
Food additives like flavour enhancers, artificial sweeteners etc.
Ursula is a Chinese Medicine Nutritionist who left the corporate business world after her own healing experience with Traditional Chinese Medicine (TCM) 25 years ago.
She has developed her own detox formula based on ancient wisdom. For the past 12 years Ursula has been successfully sharing her detox know-how in retreats and seminars.
It is her passion to empower us to thrive.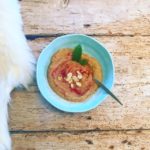 Join Ursula from your kitchen for an exciting hour!
You will have 5 delicious and nutritious breakfast inspirations for several days as a reward.
You receive the shopping list for 2 recipes after you register.
11AM-12 NOON Eastern Time (US); 5-6PM Central European Time
Sunday, July 26, 2020
Plant-Based. Detox. Chinese Medicine.
All-in-one to BOOST YOUR IMMUNITY.
SOUND BATH WITH CAMILLA PADGITT-COLES AND ZELJKO MCMULLEN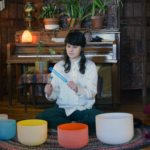 Sound bath is a meditative musical experience, a restorative sound voyage. Camilla and Zeljko will assist you to come into natural states of balance and harmony through tones, frequencies and sound in the comfort of your home. Sound therapy is well regarded for emotional healing, and relieving stress. The sound waves can act in a similar way to very deep tissue massage; they can help relax the body and mind.
Camilla is a musician working with sound for meditation. She has a particular interest in the healing power of minimalism. In her sound baths, Camilla builds slowly shifting drones using crystal singing bowls, synthesizers and tuning forks.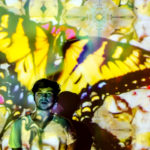 Camilla is joined on July 26 by musician Zeljko McMullen. He is an artist, composer, filmmaker and mystic working in a variety of mediums to convey transcendental and immersive experiences.
Give yourself the pleasure of an hour with Camilla and Zeljko that will set the tone for your upcoming week and perhaps the rest of your life!
12 NOON – 1 PM Eastern Time (US); 6-7PM Central European Time
Sunday, July 26, 2020
Relax. Enjoy. Renew.