By Kathryn Hayward MD
I had the privilege of being part of the PlantPure Nation film of 2015, and am eager to share the newest project being manifested by the film's director, Nelson Campbell, his father, Dr. T. Colin Campbell (research scientist and author of The China Study), and the PlantPure Team. Here, in Nelson's words, is a 4-minute video synopsis of the project:
Dedicated to the belief that moving toward a whole food, plant-based lifestyle is good for human health and for the health of our planet, the Healing America movement will be unfolding in front of film crews, eventually giving birth to another documentary film. Nelson and Colin will launch a 7-city tour on January 20, culminating in a rally in Washington DC.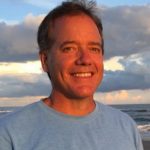 "Our strategy is to empower others to lead, not just nationally, but locally. We believe that our community model is one that can be used by people everywhere to solve other serious social problems. Our goal is to unify people on both sides of the political aisle to come together in healing our society and our planet."
Nelson Campbell, Director of PlantPure Nation
The scientific work of Dr. T. Colin Campbell has been very influential in International Integrators. During our Living Whole retreats, participants immerse in five days of whole food, plant-based deliciousness, with a Spanish flare.
Added to that, the work of the PlantPure Nation team is raising community and political awareness, supporting people in food deserts and making affordable and healthful food available in grocery stores and for delivery. This passionate and inspiring organization offers a model for all of us as we each do our part to make our world a better place.
Please watch one final (one-minute) video for inspiration: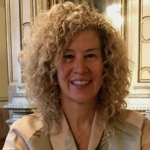 Kathryn Hayward, MD co-founded and developed International Integrators because she loves to collaborate with others who share her vision for global Integrative Health. She brings to International Integrators her experience in the practice of conventional medicine as a primary care internist at Massachusetts General Hospital and Harvard Medical School, and in the practice of Integrative Health. Kathryn marvels at the power of collective, conscious action on the part of like-minded individuals to manifest change, and loves contributing to that action.
In 2004, Kathryn created a private integrative health practice, Odyssey Journey: A Collaborative Approach to Wellness (www.odysseyjourney.com), which brings together what she regards as the four disciplines that comprise Integrative Health (conventional medicine, movement, food and mind/body/spirit disciplines). In 2013, she published her first book, "Odyssey Family Systems Companion Guide", which is available on Amazon Kindle.
Kathryn appeared in the 2015 film PlantPure Nation and contributed to the 2016 PlantPure Summit.
She has served as one of the Harvard representatives to the Consortium of Academic Health Centers for Integrative Medicine (CAHCIM). From 2011-2013, she served that group as core faculty, and for the final year, as Program Director, of the Leadership and Education Program for Students in Integrative Medicine (LEAPS into IM). She was core faculty of the Humanistic Elective in Activism and Reflective Transformation and Integrative Medicine (HEART-IM) for the 2014 and 2015 programs. Both LEAPS and HEART are supported by the American Medical Student Association (AMSA).