By Kathryn Hayward, MD, Mag. Ursula Peer and David L. Thomas, Jr., JD
In these stressful times of pandemic and worldwide cultural and political division, our challenge is to care for ourselves. There is no vaccine or treatment that has been shown to help prevent or treat COVID-19 and the divisive environment in which we find ourselves can feel overwhelming. So what can we do not only to survive these forces but also to thrive in our current reality?
We each have the power to care for ourselves by changing what we eat and by practicing health-supporting mind/body/spirit disciplines. In short, we can "boost our immunity". Strengthened bodies, minds and spirits give us support in dealing with disease and stress, and we have the power to build that strength.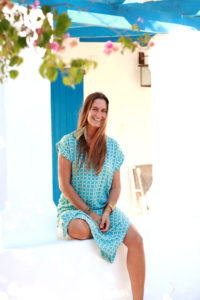 Ursula Peer has spent over 25 years studying Chinese medicine and nutrition, developing the techniques she now teaches to eat healthfully and progress toward a lean body, happy mind and powerful immune system. Through simple foods, she helps people eliminate environmental and food toxins, supporting greater health, more optimal weight and increased longevity.  Her focus is on making this easy and practical.
This coming Sunday, July 19, 2020, as part of the Living Whole Online series of programs, Ursula will be talking about how food as medicine can help us care for ourselves, and how we can eliminate environmental and food toxins. She will be presenting her nutritional paradigm and answering questions of those in attendance. Register now and please include on the registration form any particular questions you may have. You also will have an opportunity to ask questions during the program. The program lasts one hour starting at 11:00 am Eastern Time (US)/5:00 pm Central European Time.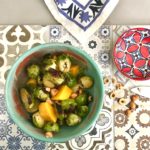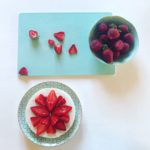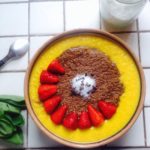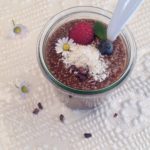 Over the summer and into the fall, Ursula will be offering additional programs on specific topics such as delicious detox breakfasts. Her programs will be listed on the Living Whole Online website.
Immediately following Ursula's presentation, Dr. Kathryn Hayward (biography below) will talk about Jin Shin Jyutsu, a discipline older than acupuncture (but without the needles!), and teach flows that will help you reduce stress and feel more balanced. She will help you begin to develop a personal self-care practice that will help boost your immunity and aleviate stress. You will experience first-hand the benefits of Jin Shin Jyutsu and learn practices that you can carry on in your daily life. Kathryn also will be answering questions posed on the registration form and asked live by those attending. Register now! Her program is one hour long and starts at noon Eastern Time (US)/6:00 pm Central European Time.
This program is one of a series that Kathryn will be offering, each time introducing more Jin Shin Jyutsu flows that can change your life. Her programs will be listed on the Living Whole Online website.
Please join us for either or both of these valuable programs and build additional skills to thrive in our new world.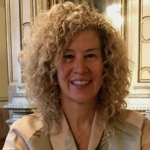 Kathryn Hayward, MD co-founded and developed International Integrators because she loves to collaborate with others who share her vision for global Integrative Health. She brings to International Integrators her experience in the practice of conventional medicine as a primary care internist at Massachusetts General Hospital and Harvard Medical School, and in the practice of Integrative Health. Kathryn marvels at the power of collective, conscious action on the part of like-minded individuals to manifest change, and loves contributing to that action.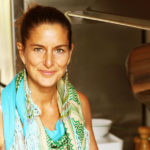 Mag. Ursula Peer grew up in Austria and now lives on the Mediterranean island of Mallorca where she met Kathryn Hayward and David Thomas, co-founders of International Integrators, with whom she felt an immediate and deep connection. Ursula's passion for healthy food along with her expertise in the ancient wisdom of healing through whole foods drew Ursula to the beautiful work of International Integrators. She has a master's degree in business and sports science and left the corporate world over 10 years ago to focus on the correlation of nutrition and health after her own personal experience of healing with a Traditional Chinese Medicine (TCM) diet. Sharing her passion and experience at her detox retreats, workshops and cooking classes in Austria, Switzerland, the UK, Mallorca and Formentera, she most enjoys empowering her guests to take responsibility for their own health and well-being. Her acclaimed health retreats (www.detoxmallorca.com) attract clients from all over the world. Ursula focuses on creating delicious, plant-based seasonal dishes, always finding the right one for every friend and occasion; that's why her friends started calling her the alchemist.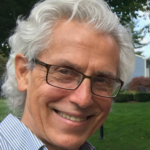 David L. Thomas, Jr., JD co-founded and developed International Integrators in concert with his passionate desire to initiate change in the way that we care for ourselves and each other, and the way we interact with and affect our natural environment. He brings his background as an attorney and businessman, and his expertise in nutrition and plant-based cooking and eating, to the collaborative effort to identify, mentor and support leaders in Integrative Health. David holds a BA in Spanish Literature from Haverford College, a JD degree from Georgetown University and a certificate in plant-based nutrition from the T.Colin Campbell Center for Nutritional Studies and Cornell University.