By Kathryn Hayward, MD
"Imagine waking up in the morning, searching for the pain and it's not there."
~Anna Forliti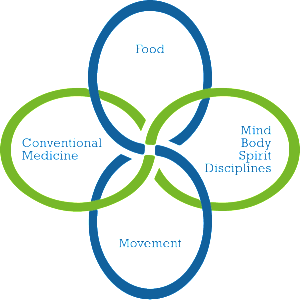 Lockdowns started to ease in May, and we began offering Living Whole Online programs to help people through the continuing pain of this pandemic. We are a growing community of people interested in Integrative Health who are exploring ways to evolve during the time of coronavirus.
Although hopes are high for medications and vaccines that will mitigate the pandemic, our greatest and best strategy is to learn skills to boost our immunity. Integrative Health offers self-care, wellness, prevention and treatment options to do just that.
We define Integrative Health as bringing together the best in Conventional Medicine, Food, Movement and Mind/Body/Spirit Disciplines.
Postural Healing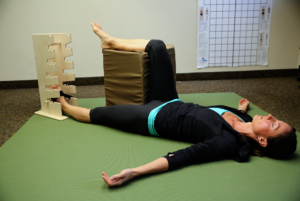 Anna Forliti is an expert in easing pain, and her online Postural Alignment programs guide us in moving our bodies in beneficial ways that help us align our skeletal systems as well as our "helping trio" of mind, body and spirit.
Anna teaches us that pain affects the quality of our health, our relationships, our work, our happiness and our peace of mind. We experience moments of feeling frustrated and hopeless.
And she reminds us that, deep inside, we know that there has to be another way. Anna connects with our inner courage, tenacity and savviness and helps us take action to address the causes of our pain, helping us to believe in our body's amazing ability to heal. She guides us, and in a sublime one-hour session, we feel relaxed and improved.
Jin Shin Jyutsu
In a marketplace in ancient Greece:
A fight broke out between two men. Among the bystanders was Pythagoras, the great mathematician and philosopher. Just as one of the combatants was about to strike the other with his sword, Pythagoras picked up his lute and plucked a single clear note. Upon hearing this sound, the angry man lay down his sword and walked away.
~Alice Burmeister, The Touch of Healing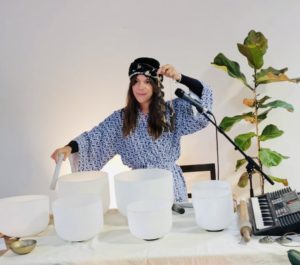 Maia Ibar, who offers Sound Baths through Living Whole Online, once tearfully said to me after yet another mass shooting in the US, "wouldn't it be something if, just before the gunman opened fire, he could hear this music and be calmed, and change his mind about killing people?"
Pain in our minds, bodies and spirits causes humans to perpetrate all manner of mayhem against ourselves and others.
Unseen energy flows circulate through our bodies, providing our organs and tissues with continuous energy in specific channels. We can think of these flows as river channels traversing our bodies.
Stress, fear, anger and pain cause blockages in these channels, and Jin Shin Jyutsu offers a simple, hands-on way to open the blockages and restore balance.
When we combine self-care Jin Shin Jyutsu with Sound Bath music, we experience powerful relaxation and meditation.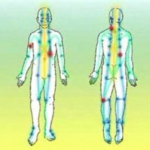 Two Jin Shin Jyutsu flows form the "body's ancestral rivers". I introduced one of them, the Main Central, on July 19, and we will revisit it this Sunday, August 2. We then will experience the two Supervisors,   the flows that, along with the Main Central, form the Trinity. And we will add the Diagonal Mediator flow, which harmonizes the flows within the Trinity.
So please join us on Sunday, August 2, 2020 as we gift ourselves two hours of aligning our bodies, minds and spirits. Anna´s program begins at 11 AM Eastern Time in the US and at 5 PM Central European Time. I will guide our Jin Shin Jyutsu program beginning at Noon Eastern Time/6 PM Central European Time.
We look forward to being with you.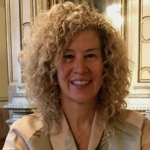 Kathryn Hayward, MD co-founded and developed International Integrators because she loves to collaborate with others who share her vision for global Integrative Health. She brings to International Integrators her experience in the practice of conventional medicine as a primary care internist at Massachusetts General Hospital and Harvard Medical School, and in the practice of Integrative Health. Kathryn marvels at the power of collective, conscious action on the part of like-minded individuals to manifest change, and loves contributing to that action.