The Reaction to Action series invites us to take an honest look at judgment, and mitigating it through Generous and Reflective Listening. When we judge another, we separate from that person. When we judge ourselves, we separate from ourselves.
Judgment creates power imbalances, which fuel sexism, racism and so many of the world's ills. Our personal health and the health of our world depend upon our meeting the "urge to judge" …that seductive urge to separate…with remedies that help us step to the same side of the line and stand together on common ground.
We concentrated in Part 1 of this series on the #MeToo Twitter movement. Part 2 focused on the #HowIWillChange phenomenon. These provide context for the #SameDifferenceProject, in which we invite you to involve one or two people that you know and your video camera to contribute to a project whose mission is to promote lasting personal and social change. 
By Kathryn Hayward, MD, David L. Thomas, Jr., JD, David C. Read, MPH, MBA, Sarabeth Rees, MBA, Katie Hughes, MS-2 and Nicole Zambolla, MS-3
Since before the United States presidential election in November 2016, International Integrators has been gestating an Integrative Health project that contributes to resolving conflict. Conflict is always about how we focus on our differences and turn a blind eye to our sameness, to what we have in common. The hate rally in Charlottesville, Virginia on August 13, 2017 and the subsequent demonstrations in other places galvanized us to create the Same Difference Project (#SameDifferenceProject).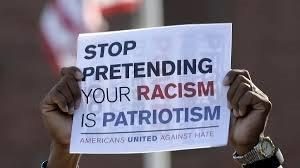 When hate and difference and fear are promoted by those who have the societal megaphone (politicians, the media), the energy held by the masses whips up into a tornado of destruction. Many civilizations over the course of history have ended that way.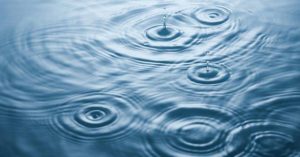 We don't want that for ourselves. So, we must act. Action that goes beyond telling stories and setting intentions.
In the Same Difference Project, action starts with looking at what we want to change within ourselves, sharing it with another person, and recording it. By inviting another person to witness our intention to change, we take responsibility for the action, and begin to take the steps to change. By recording it and sharing it, we inspire others.
When each of us acts to address the conflict in our own lives, we contribute to a ripple effect that will change the course of history.
People are already taking action. We celebrate those actions saying, "thank you, this and more."
Take a few minutes to fuel your inspiration with the actions of:
Comedians Samantha Bee, Trevor Noah, John Oliver, Seth Meyers and Steven Colbert, incisive voices of investigative reporting.
Social experiments that are being offered by non-profit organizations and corporations in gorgeous and moving short (4-5 minutes) videos:
Heineken's stirring film: #OpenYourWorld
Amnesty International's nearly-silent experience: Look Beyond Borders
Daryl Davis' film: Accidental Courtesy
Also check out these additional videos:
Woke Folks video: Explain Privilege
Burger King: Bullying Jr.
Starbucks: Upstanders Series
Now that you are inspired by others, it's time to take your own action. We invite you to facilitate a Generous and Reflective Listening experience with one or two people who are willing to be filmed by you, or to be recorded in writing, and to be shared in the spirit of inspiring others.
As described in Reaction to Action, Part 2, Generous and Reflective Listening converts the power of intentions, like those expressed in the Twitter movements #MeToo and #HowIWillChange, into action that can create lasting personal and social transformation.
Your role as filmmaker and facilitator:
Choose one or two people whom you know. If you choose two, they don't have to necessarily know each other well.
Coach each of them as they prepare to participate in the Same Difference Project. Ask them to identify something that they want to change about themselves, or that they simply want to share. Encourage them to find something that causes conflict in their relationships. Conflict causes people to feel stress, which harms health, so have them pick something that they know causes them stress. Judgment and separation come from a lack of listening to and understanding one another. The art of Generous and Reflective Listening helps us find common ground in 25 minutes. It helps us realize just how similar we are at our cores.
Set up the filming so that lighting and sound are good. Try to get good camera angles on the faces of the participants, without being intrusive. Set up each camera on a tripod or other solid surface. Ideal is to set up a video camera or GoPro on the face of each participant, and one that takes in the pair of people speaking.
Katie Hughes, a second year student at Rush Medical College, described her experience with Generous and Reflective Listening: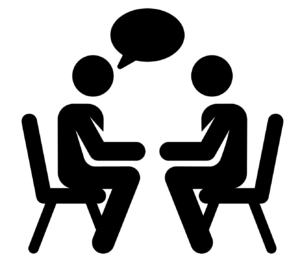 As a listener, what I found most interesting about this experience was that, ironically, I felt that when I tried to take notes, I didn't actually remember what [my partner] was saying as well as I did when I just listened. In general, I am a very good listener; I make good eye contact, and really try to listen to people's stories holistically.
As a speaker, I was surprisingly uncomfortable talking uninterrupted for a long period of time. It was tough for me to collect my thoughts and try to express myself without having someone else pause me to ask clarifying questions. I generally consider myself a friendly and talkative person, but this reflective experience helped me realize that I often would rather listen than speak up for myself.
Katie's description of her experience highlights something that many people who are in the Speaker role feel; she felt uncomfortable "talking uninterrupted for a long period of time". In this exercise, the Speaker talks for five minutes. So, coach your participants to be prepared for feeling uncomfortable, and to accept that those feelings are common, normal…and worth it.
---
Generous and Reflective Listening
(approx. 20-25 minutes)
Sit with a partner. Make eye contact and get comfortable.
−Sit facing one another and focus on one another's eyes.
−Settle into the experience by engaging your three-part breath: Place your right hand over your heart and your left hand over your lower belly. Breathe into your lower belly, then your ribs, then your upper chest, then exhale.
−Give yourself a few minutes to breathe deeply and connect with your partner.
Generous Listening Portion – 5 minutes per person
−Each person in the pair will speak about one of the following two topics:
"I want to change ____ about myself. This is how I intend to take action to make the changes: ____."
OR
"I want to share ____ about myself. This is what I want you to know about me."
−As the listener:
Notice how it feels to listen, really listen to the person speaking.
You may jot down a few notes to remember the details of the story, but keep eye contact as much as possible. Try not to make vocal sounds or ask questions. Allow your own silence and encouraging eye expressions to be part of the experience.
−As the speaker:
How does it feel to be listened to, without interruption, for five whole minutes?
Reflective Listening Portion – 5 minutes per person
−After each person has listened and spoken, each listener will then share what he or she heard during the Generous Listening portion.
−Each person will share what s/he heard by beginning with:
"I heard that you want to change___. I heard you say that your plan for making change is____."
OR
"I heard you share _____.  I heard you say that you want me to understand ____ about you."
−Share as much of the story as you can remember hearing. Once you are finished, the speaker will fill in anything you forgot to mention.
−Pay attention to how you are feeling, and report it to your partner.
---
Nicole Zambolla, one of the student directors of the Integrative Medicine Scholars Program, wrote this quick summary of her experience:
I want to change…my quick temper…about myself and this is how I intend to take action: by taking a few moments to myself before I speak and keeping an even voice tone when I do decide to share my opinion.
Please contact us at info@internationalintegrators.org with a filmed or written description of your experience. If you create a film and need help editing (ideal length of film is under 10 minutes), we can collaborate with you. So that we can spotlight you when we share what you send to us in our blog, please include a short bio and photo (.jpg or .png) of each participant.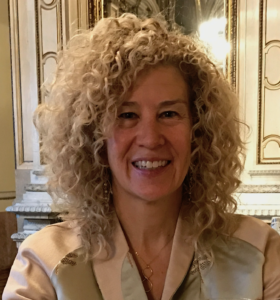 Kathryn Hayward, MD co-founded and developed International Integrators because she loves to collaborate with others who share her vision for global integrative health. She brings to International Integrators her experience in the practice of conventional medicine as a primary care internist, and in integrative health, as well as her connection to the natural world. Kathryn marvels at the power of collective, conscious action on the part of like-minded individuals to manifest change, and loves contributing to that action.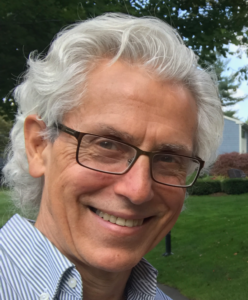 David L. Thomas, Jr., JD co-founded and developed International Integrators in concert with his passionate desire to initiate change in the way that we care for ourselves and each other, and the way we interact with and affect our natural environment. He brings his background as an attorney and businessman, and his expertise in nutrition and plant-based cooking and eating, to the collaborative effort to identify, mentor and support leaders in Integrative Health. David holds a BA in Spanish Literature from Haverford College, a JD degree from Georgetown University and a certificate in plant-based nutrition from the T. Colin Campbell Center for Nutritional Studies and Cornell University. He will be facilitating the nutrition and cooking curriculum in June at the next Living Whole Immersion Retreat in Ávila, Spain.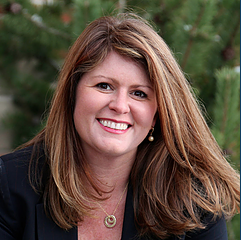 Sarabeth Rees, MBA, Principal in The Hyalite Group, is an accomplished strategist and business leader, and has advised Fortune 500 organizations all over the world. Highly respected by clients, colleagues and partners for her business insights, positive outlook and interpretative ability, she works with senior management teams to address complex business challenges. Sarabeth leads the International Integrators project, "Living Whole: A Learning Community," which brings Integrative Health, wellness and self-care education to universities.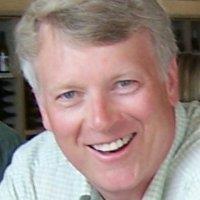 David Read, MPH, MBA has a passion for creating film. You can see his work in the January 23, 2017 blog post and in the April 11, 2016 blog post about bicycle commuting and safety, and in his film of the speech, Under the Regalia: Integrative Health and the Fear of Failure. Apart from his film-making and bicycling activities, he served as the Administrative Director for Cardiology at Massachusetts General Hospital and as Chief Operating Officer for the Department of Medicine at the University of Pennsylvania Health System. David is currently the Vice President of Ambulatory Care Operations and Medical Oncology at the Dana Farber Cancer Institute in Boston, Massachusetts. David serves on the Advisory Council of International Integrators.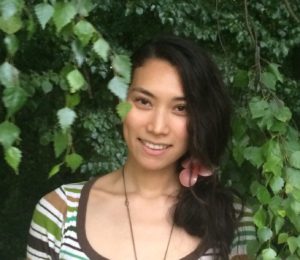 Nicole Zambolla, MS-3 currently attends the Medical University of Lublin and dreams of merging eastern and western medical practices harmoniously. She was initially introduced to this idea when she interned at the UCLA Center for East-West Medicine. As a course director for the Integrative Medicine Scholars Program, Nicole hopes to inspire empathy and compassion in her scholars for not only their future patients but for their own minds and bodies as well.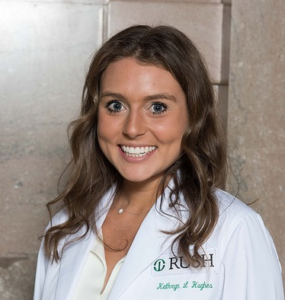 Katie Hughes is a second year medical student at Rush Medical College in Chicago, Illinois.  Though she has yet to decide on a field of medicine, she is confident that whichever specialty she chooses, she will utilize a holistic approach to treating patients.  Katie has a strong interest in diet and lifestyle interventions to treat and prevent disease.  In the future, she would like to increase awareness and investigation of various alternative medicine techniques, so that affordable, safe, and heavily-studied methods may be integrated into modern standards of care.