By David C. Read and Tom Courl
Boys weekend and vegan/plant based? – No Problem!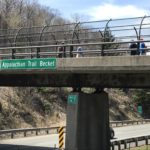 This past spring, a friend had a milestone birthday and the usual group of seven long-time friends got together to plan something – like we do for all our big birthdays. For Tom's 60th birthday we rented a log cabin in the Berkshires near the Appalachian Trail to do some hiking. Most of us are avid cyclists who have spent week-long bike vacations together – so there is no shortage of exercise fiends in this group.
We feel inspired by International Integrators' 4COS4S Program. With 4COS4S, a group of people who have different eating preferences can eat together, each enjoying what s/he wants. 4COS4S also helps us develop the ability and flexibility to adapt our eating while away from home and in unfamiliar environments.
Camping or even roughing it in a cabin poses its own set of challenges.  The usual camping menu includes hot dogs, s'mores and soft drinks. But for the two of us, as part of this previously-all-meat-and-potatoes group, our diet has been evolving –and we would never let a boys weekend derail us from our life's plan to eat more healthfully
The two of us have been changing (improving) what we eat over time. Both of us were motivated by health scares.
A few years ago, Tom was walking his dog and developed some mild chest tightness. He flunked the stress test when the cardiologist stopped the treadmill before the test was done after seeing the start of several ischemic blockages on his ECG. He was understandably wigged out enough by the shock of his stress test results that he made an impressive, almost overnight decision to eat whole food, plant based.
David's brother passed away of a heart attack at age 47. It was a painful shock that drove home the message that we all need to take better care of ourselves. His eating transition occurred after reading The China Study, hearing Dr. Michael Greger speak and seeing the increasing number of food-based documentaries – Forks over Knives, PlantPure Nation (which features his friend Kathryn Hayward), Food Inc, Supersize Me, etc. So, David's diet has evolved as he has tried to learn more. Adding that to his lifelong love of exercise, especially bike riding, he has a much healthier way of living these days.
So, for different reasons, we both started the transition to eating whole food, plant-based and improving our health. We both had family incentives too…. Tom and his wife had recently adopted a boy from Russia and David has 10- and 14-year-old kids. We both knew that it would be way too early to leave our kids – especially in the crazy world that we grown-ups have created for them.
So, after a day of hiking on the Appalachian Trail, we went back to the cabin for happy hour and to prepare our evening meal. For most of the guys, the grill was fired up and steaks were sizzling. But for the two plant-based eaters, there was a different menu that had more, and definitely healthier, options than the meat-and-potatoes crowd was eating.
We started with guacamole, carrot hummus, garden salad and a delicious combination of beans, sweet potatoes and rice dashed with spices. Same for breakfast the next morning. While the others wolfed down bacon, sausages and eggs, we had steel-cut oats with collards, walnuts, apples and oat milk. They had cream in their coffee and we had green tea.
---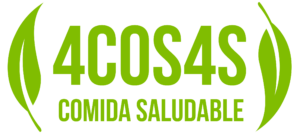 The name for International Integrators' 4COS4S Program comes from a common saying in Spain. The phrase means "4 things" ("4 cosas"). For instance, a friend may invite you to dinner, saying, "I want to show you 4 things I've done in my house." Or, "Let's go shopping. I need to buy 4 things." The number of things usually is not 4, but that is the saying.
The four Areas of Interest in 4 COS4S include:
The Restaurant Project. Encouraging restaurants to put at least 4 whole, plant-based items on their menus
The Medical Project. Encouraging hospitals and medical clinics to include at least 4 whole, plant-based items in all of their food facilities
The School Project. Encouraging schools to include at least 4 whole, plant-based items in their cafeterias and dining halls.
The Home Project. Helping each of us to incorporate at least 4 whole, plant-based items in our daily meals.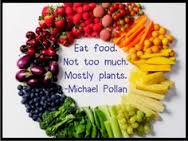 Four Areas of Benefit underlie the 4 COS4S Project. Eating a diet primarily comprised of whole, plant-based foods is good for:
Our Bodies
The Earth
Animal Welfare
World Hunger
---
The challenge that we faced in planning our boys weekend was met by the 4 COS4S Home Project: In planning and preparing what we could take on a hiking and camping weekend, we knew that we wanted our foods to be brimming with whole, plant-based deliciousness.
Because the two of us are devoted to supporting causes that improve the state of the world, especially for our children and others in future generations, we fully embrace eating whole, plant-based foods. We are excited that we were able to pull off a weekend whose food in the past was very different from what we ate this time. Not only did we have a great time with our group of friends, but we gave our bodies the nourishment that they wanted and deserved.
David is a board member of the 15-state East Coast Greenway (ECG) project (www.greenway.org) which has a goal of promoting active living and non-motorized transportation along the eastern seaboard of the United States. David is currently the Vice President of Ambulatory Care Operations and Medical Oncology at the Dana Farber Cancer Institute in Boston, Massachusetts.
Tom is a self-employed software developer. He works with several Fortune 500 companies to develop and maintain web-based applications for their marketing groups. He is currently living in New England with his wife and son. Tom has always had an interest in alternative forms of healing and wellness, though more from a general desire to learn and explore than to support his personal health. His outdoor activities include cycling and snow shoeing.
---
No-Fat Carrot Hummus
Reprinted with Permission from Christy Morgan.
Who says you have to use chickpeas to make a hummus dip?! You are going to flip for this white bean version that adds carrots for extra vitamins.
Ingredients:
2 cups (480 ml) carrots, large dice
2 cups (480 ml or one 15 ounce can) cooked white beans
2 tablespoons nutritional yeast [can substitute 1 tablespoon/15 ml light miso]
2 tablespoon (30 ml) fresh lemon juice
1 tablespoon (15 ml) tamari soy sauce
1 teaspoon (5 ml) apple cider vinegar
1/2 teaspoon (2.5 ml) garlic powder
3/4 teaspoon (3.75 ml) cumin (or up to 1 teaspoon)
3/4 teaspoon (3.75 ml) coriander (or up to 1 teaspoon)
Instructions:
Boil (or cover and microwave) carrots until tender. Drain and place in blender or food processor with remaining ingredients. Blend until well combined and no chunks remain. Add more seasoning to taste.
Makes 3-5 servings.